AA parks annual profit in line after troubled period, contests ex-chair's claims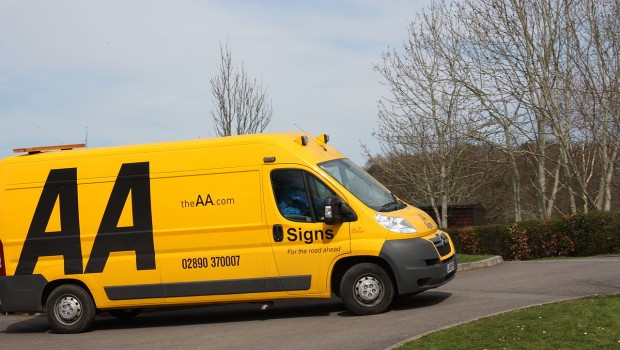 The AA reported annual profit in line with depressed expectations after a boardroom bust-up at the motoring services company exposed problems that caused it to drop out of the FTSE 350 rankings.
Trading earnings before interest, tax and other items fell 3% to 391m in the year to the end of January, in line with company guidance from September. As expected, the company slashed its annual dividend to 5p a share from 9.3p a year earlier.
After new Chief Executive Simon Breakwell overhauled the AA's strategy, equivalent earnings are expected to drop to £335m-£345m this year. Breakwell, who took over as permanent CEO in September, said last year's performance was solid despite difficult weather conditions.
The AA has had a grim six months since it fired executive chairman Bob Mackenzie for gross misconduct on 1 August after a "sustained and violent assault" on a senior colleague. Mackenzie's departure coincided with a profit downgrade prompted by unexpected costs, erratic workloads on a fixed cost base and an accounting change.
The company's problems prompted a share rout that caused it to fall out of the FTSE 350 index in March. The AA's shares have more than halved since it floated at 250p in June 2014. AT 08:41 BST the shares were up 5% at 118.75p.
Breakwell, a former Expedia and Uber executive, is shifting the AA's focus away from its traditional breakdown services to predicting when vehicles will break down through investment in connected cars and related insurance. The extra investment will cause earnings to fall this year.
He said: "We have made a positive start to the 2019 financial year as we begin to execute on our new strategy to put service, innovation and data at the heart of the AA with additional investments to grow roadside and to accelerate the growth of insurance.
"We remain confident our financial requirements are well funded and will continue to seek ways of lowering the cost of borrowings and de-lever over time."
Net debt was £2.7bn at the end of the period. The ratio of net debt to earnings will peak at about 7.7 times in January 2019 as earnings fall but the ratio should come down after that time as earnings pick up and the company generates cash to pay down debt, the AA said.
After Mackenzie launched a legal claim of up to £225m in damages for his sacking last year, saying he was owed shares under a long-term bonus plan, the company argued he was no longer entitled to the shares after his dismissal for gross misconduct. The board said it had not set aside any sum for damages and expected to be able to recoup legal costs of about £1m.
"The group has not made a provision for these amounts, as the group expects to be successful in rigorously defending these claims," the AA said. "However, the group will incur legal costs of approximately £1m to defend these claims during the next two financial years, which it would seek to recover from Bob Mackenzie when the litigation concludes."