What will a Bank of England interest rate rise mean for borrowers and investors?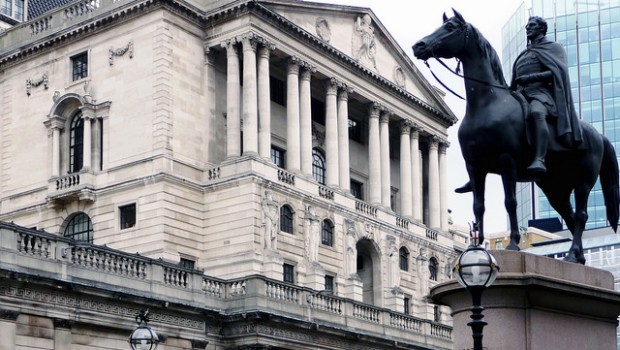 Unless Bank of England rate-setters have a last-minute change of heart, interest rates will rise on 2 November for the first time in more than a decade.
A quarter-point increase in borrowing costs appears to be nailed on. Markets have priced in a 90% chance of a rate rise and bookmaker Betway is offering odds of 1/10.
How much will the expected increase affect markets, borrowers and savers with 8m people never having experienced a rate rise in their adult lives? Not that much, according to the boss of Britain's biggest retail bank.
António Horta-Osório, chief executive of Lloyds, said last week he thought borrowers would be able to cope with a quarter point increase. He said that would only take rates back to the level they were at for seven years before the BoE cut after last year's Brexit vote.
Some economists have expressed concern about how consumers would respond to a rate rise after living with near-zero rates for so long. That depends on how quickly and how far the BoE raises rates after an initial small hike.
Interest rates have averaged about 5.5% between 1992 and 2006 compared with 1.27% in the past decade, mortgage broker largemortgageloans.com has calculated. It argues low rates have created a property bubble that is starting to unwind in London but has further to go.
Paul Welch, the broker's chief executive, said: "I believe this will happen over the next decade as interest rates normalise and asset bubbles created by the artificially low interest rates correct themselves."
Few analysts expect rates to rise back to the levels before the financial crisis. The National Institute of Economic and Social Research thinks rates will creep up to 2% by mid-2021.
Low interest rates have been good for stock markets as investors have sought returns with bank deposits paying next to nothing. £10,000 invested in the stock market in March 2009 is now worth £31,200, or £25,660 in real terms, according to Hargreaves Lansdown.
Laith Khalaf, analyst at the broker, said: "Rising interest rates turn the screw (on equities), but they will only happen if the economy is in good enough shape, which would be positive for company earnings. In the scenario of low productivity we face in the UK today, both economic growth and the pace of rate rises are likely to be sluggish."
Bond investors should be more wary because the yields on offer do not compensate for the risk as rates rise, he said.
Rising rates could be good news for pension savers because of the knock-on effect on government gilt yields. Annuity rates have been edging up in anticipation of the BoE's move and rising gilt yields should reduce pension scheme deficits.
Nathan Long, Hargreaves Lansdown's pension analyst, also warns that lower gilt yields spell bad news for funds invested in those bonds.
He said: "Pension scheme members are often invested in these funds by default as they close in on their scheme retirement date. Avoid sleepwalking into retirement by taking time to understand where all of your pensions are invested."
For cash savers, starved of returns for so long, there may not be much benefit from moderate rate rises because the pound's fall has pushed up prices, eroding spending power more quickly than anything banks are likely to offer on deposits.