UK services data points to slowest GDP growth since crisis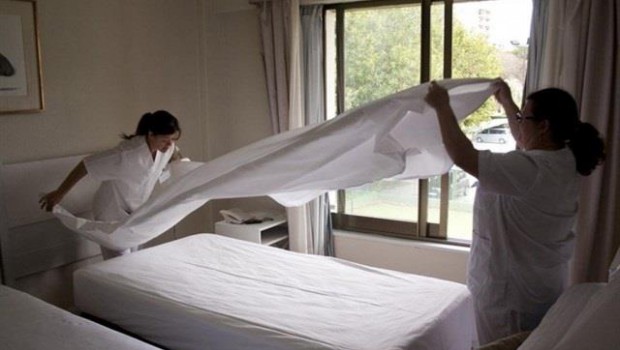 Weaker than expected services activity last month indicates UK economic growth has slowed in the fourth quarter and 2018 is in line to be the weakest year since the financial crisis.
The IHS Markit-CIPS UK services purchasing managers' index fell to 52.2 in October from 53.9 the month before, short of the 53.3 that the market expected.
A PMI above 50 indicates growth but it was the weakest reading since snow-affected March and the second weakest since July 2016 as new orders softened for the third time in the past four months to their feeblest since that pre-referendum summer.
Following a disappointing manufacturing PMI survey but a better construction report, the combined PMI of 52.2 is well below its average reading of 53.9 in the third quarter and points to UK gross domestic product growth of just 0.2% if current levels are maintained, which would be less than half the 0.5% pace pencilled in for the third quarter. Third-quarter GDP is due to be published by the Office for National Statistics on Friday.
The weakest sub-sectors were hotels, restaurants and leisure as companies blamed heightened economic uncertainty and some the subdued consumer spending environment.
IHS said the data pointed to another sharp increase in input prices due to higher transport costs, rising wages and increasing prices for items sourced from abroad due to the soft pound.
"PMI surveys showed UK business activity growing at a sharply reduced rate in October amid slower inflows of new orders and a deterioration in business optimism about the year ahead," said Chris Williamson, IHS Markit's chief business economist.
"Brexit uncertainty in particular continued to cloud the outlook, dampening current spending and investment, though other factors were also reported to have weakened demand, including global economic slowdown worries."
Economist Andrew Wishart at Capital Economics said the larger than expected fall in the services PMI suggests that growth in the sector slowed sharply and is unlikely to rebound in November as both the new orders and backlogs of work balances fell.
If the GDP reads at 0.2% for the fourth quarter Wishart said that would leave annual growth in 2018 at 1.3%, the weakest since the financial crisis. "But we are optimistic on the outlook for growth next year. So long as a Brexit deal is agreed, we think that a rebound in investment, sustained growth in real wages, and supportive fiscal policy could see growth accelerate to just over 2%."
The only positive point to make, said Sam Tombs at Pantheon Macroeconomics, was that the survey was conducted almost entirely before the Budget, which contained measures that will boost GDP growth next year. "But until the risk of a no-deal Brexit lifts—we still expect to wait until the end of Q1—growth in economic activity looks set to remain lacklustre."