FX round-up: Economists divided on August MPC hike, political uncertainty in focus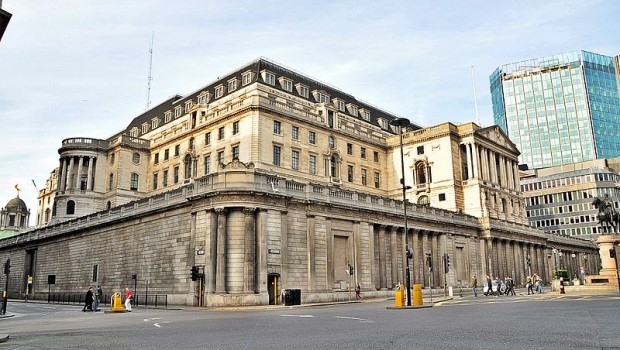 Sterling edged higher on Tuesday, even after the European Union's chief negotiator, Michel Barnier, said Brussels would continue to insist that the single market for goods was inseparable from that for services.
Those gains also came despite mixed the release of mixed readings on GDP and industrial output for May which left economists somewhat divided on the outlook for a hike in Bank Rate in May.
Barnier reiterated his stance even as some key pro-EU Tory MPs, such as Anna Soubry, reportedly endorsed the Prime Minister's proposal at the weekend for Britain to remain in the single market for goods - but not for services - and within the customs union.
Nonetheless, most pro-EU MPs were still waiting for Theresa May to publish the White Paper containing her proposals before endorsing it.
Against that backdrop, as of 1956 BST the pound was edging just 0.04% higher against the US dollar to 1.32653, although it was faring better versus the single currency, with Eur/Gbp off by 0.12% to 0.88540.
To take note of, ONS's release of its inaugural rolling estimate of monthly UK GDP for May printed at up by 0.3%, as expected, and growth would have been stronger had industrial output not surprised to the downside, falling by 0.4% month-on-month (consensus: +0.5%).
Manufacturing production also underwhelmed, rising by 0.4% on the month (consensus: 0.7%), largely due to a decline in the output of metal products.
On a more positive note, ONS also reported a smaller-than-expected total trade deficit of -£2.8bn for May (consensus: -£3.4bn), while at the same time revising its estimate of April's down from -£5.3bn to -£3.1bn.
Economists at Barclays Research and Hargreaves Lansdown stood by their prior forecasts for no hike in Bank Rate when the MPC next met, in August, although in a research note sent to clients, the former added: "While our main scenario still posits unchanged rates, we highlight ample upside risks to this call."
Pantheon Macroeconomics and Capital Economics on the other hand believed a rate increase was "likely".
Yet likely only as long as the political situation did not deteriorate unduly, they both said.
"Only a renewed period of political instability, triggered by an implosion of the government, or a sharp downside inflation surprise will stop the Committee from voting to hike rates next month," Pantheon's chief UK economist, Samuel Tombs, explained.
"Neither is likely."
For his part, Andrew Wishart at Capital Economics said: "As it happens, given the strength of the PMI surveys in June, we think the economy could outperform the Bank's expectations.
"As a result, assuming political developments don't cause the economic outlook to deteriorate, we continue to expect the MPC to raise interest rates next month."