UK to formally propose time-limited extension of current customs union this week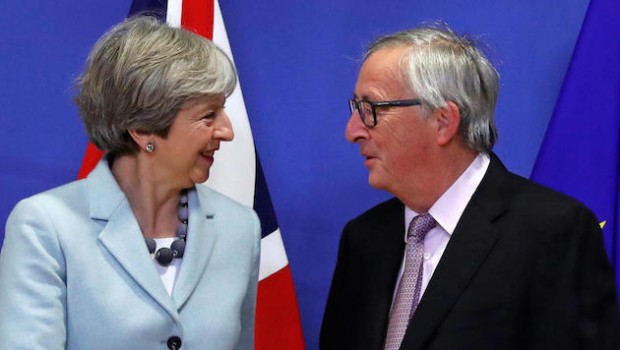 Westminster will propose to Brussels a time-limited extension of the current tarriff arrangement with the European Union this week, Bloomberg reported citing two persons familiar with the government's plans.
Under the proposal, all of Britain would remain aligned with the EU until a new trade regime is in place and functioning, with the specific cut-off date to be determined at a later point in time.
Nevertheless, with negotiations with Brussels set to resume on Tuesday, UK officials had yet to sign-off on the written proposal, the newswire said.
It is hoped that proposal will help to unblock Brexit negotiations, which have been at an impasse over the thorny issue of how to avoid a hard-border between the Republic and Northern Ireland.
With just over three weeks left to go before the start of the EU leaders' summit on 28 June, Irish Foreign Minister Simon Coveney said there were rising concerns there wouldn't be any written proposal.
"If there is no progress on the backstop, we are in for an uncertain summer. At this point we need written proposals on the Irish backstop consistent with what was agreed. We await written proposals from the British side," he added.
On the EU side of negotiations, hopes for a breakthrough appeared to be running low, with the German government's Brexit coordinator claiming that they expected to be forced to solve all problems in one go at the EU October summit.
October is seen as the last feasible date to reach a deal in order for both parliaments to have enough time to ratify the agreement.
Bloomberg also reported that a White Paper on the UK's future trade relationship with Europe that had been expected for before 28 June might now be delayed.