UK retail sales weaker than forecast, adding to BoE doubts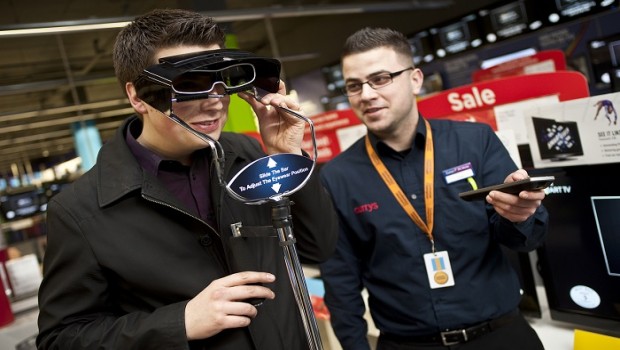 UK retail sales fell more than expected last month, official figures confirmed on Thursday, further muddying the waters over whether the Bank of England will hike interest rates next month.
Total retail sales fell 0.8% in September compared to the preceding month, much worse than the 0.1% consensus forecast and the figure for August, which was revised to growth of 0.9%.
Compared to last year, sales were up only 1.2%, almost half the expected 2.1% and down from a revised 2.3% for the previous month.
Excluding petrol sales, retail revenues were down 0.7% in September compared to a month earlier, versus a consensus estimate for a 0.2% decline and a revised prior month's sales growth of 0.9%.
Year-on-year, sales excluding auto fuel increased 1.6%, compared to the 2.2% expected by the market and the revised 2.6% for August.
Although September's monthly retail sales reversed August's growth, there was a continuation of the underlying trend of steady growth in sales volumes, said ONS senior statistician Kate Davies, following a weak start to the year, and a background of generally rising prices.
Retail sales volumes fell by 0.8% in September, with non-food sales volumes the main culprit, down 0.6% on the month - although on the year were up 1.2%.
The value of retail sales rose by 4.4% year on year reflecting price inflation.
Annual shop price inflation rose to 3.3% in September, up from 3.1% in August and 2.7% in July to the highest level since March 2012.
With economists having expected a smaller fall in retail sales, the pound was sent down around 0.3% against the dollar to 1.3168 and almost 0.7% against the euro to 1.1127, with Brexit concerns also weighing.
Analyst Laith Khalaf at Hargreaves Lansdown said the figures showed evidence of consumer belt tightening, with discretionary spending taking a particularly big hit, as shoppers prioritise more essential items as prices rise.
"This has given the pound a bit of a bloody nose on the currency markets, with investors scaling back their expectations of a rate rise from the Bank of England.
"Despite the drop in retail sales, it would be unwise to peg a consumer slowdown on one month's figures alone, which can be affected by random events like the weather, or a big sporting event on the telly."
Taking a longer term view, Khalaf said the UK consumer has actually been relatively resilient to rising inflation and weak wage growth, and retail sales volumes are still ahead of where they were last year despite these headwinds.
"These latest figures will however give the Bank of England further food for thought when it comes to their impending decision on interest rates. Indeed, a nasty case of indigestion is probably warranted.
"The Bank doesn't want to apply the brakes to consumer spending if it is slowing down of its own accord already, though it does want to curb inflation and the glut in consumer borrowing. On top of that the Bank could well find its credibility compromised if it fails to follow through on its recent hawkish commentary, and would once again be on the hook for providing 'forward misguidance'."
Howard Archer, chief economic advisor to the EY ITEM Club, agreed that the soft September retail sales data "casts further doubt" on whether the BoE will follow through on recent hawkish comments and deliver an interest rate hike to 0.50% on 2 November after the MPC meeting.
"We believe a hike is just about more likely than not, but it is looking an increasingly close call."
With real income growth in negative territory, he said the outlook for consumers will remain highly challenging over the final months of 2017 but should gradually improve as 2018 progresses.
Inflation looks likely to hover at 3% or just above for the rest of 2017, he noted, with earnings growth showing little sign of picking up despite the unemployment rate coming down to 4.3%.
"Moreover, consumer confidence is relatively fragile with considerable caution over making major purchases. Consumers may also be worried by indications that the BoE may well raise interest rates as soon as November. Significantly, there are signs that consumers are now reining in their borrowing. Meanwhile, lenders are becoming more reluctant to provide unsecured credit to consumers."
The MPC's has good reasons to both hike and hold interest rates, as explained Manuel Ortiz-Olave, market analyst at Monex Europe.
"Today's figures highlight an awkward reality for the Bank of England, with reasons to both hike and hold.
"On one side, inflation is eating consumer's purchasing power, and in the other side, activity is slowing down in the retail sector.
"A hike would help control inflation, but would further ease demand in the retail sector, whereas keeping rates on hold would favour demand, but could see inflation rising above the BoE's 3.0% maximum estimate of inflation.
"And as today's data shows, inflation is already starting to take its toll. The amount of pounds spent has increased in all sectors over the last 12 months, but volumes have either fallen (food sector), or increased marginally (textile or household goods."