UK public finances improve in November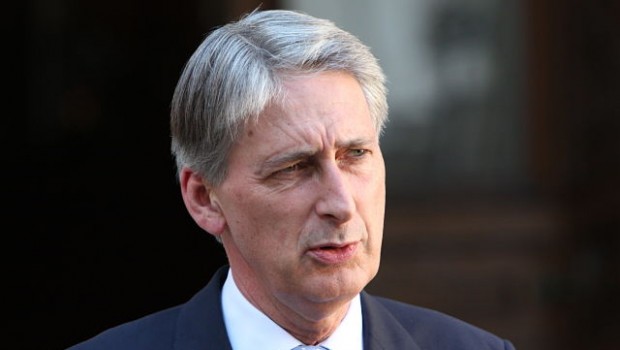 UK public finances improved slightly in November as the government reaped the rewards of rising income tax revenue.
Public sector net borrowing, excluding state-owned banks, was £8.7bn in November, a 1.9% decline from a year earlier, the Office for National Statistics said. The figure was slightly below the average economist's forecast of £8.9bn.
November's result took borrowing since the start of the financial year in April to £48.1bn, down 6.1% from a year earlier and the lowest figure for this point in the year since 2007. It kept the chancellor, Philip Hammond, on track to meet a borrowing target revised down at November's Budget.
Revenue from income and capital gains tax rose 6.2% in November from a year earlier and 3.4% for the year to date. Sales tax revenues were 4.1% higher so far this year, tracking a rise in inflation. Corporation tax revenues were flat.
The Officer for Budget Responsibility has predicted total borrowing for this financial year of £49.9bn, down from an earlier estimate of £58.3bn. Ruth Gregory, UK economist at Capital Economics, said November's figure suggested borrowing could come in lower than the OBR's forecast but she warned against too much optimism.
The economy is slowing and consumers and businesses are tightening their belts amid rising prices and uncertainty over Brexit. In its annual review of the UK economy, the International Monetary Fund said Hammond had little room for further spending cuts and would need to resort to tax rises to cut the deficit.
Gregory said: "We wouldn't get too carried away by these figures. While a continuation of the current trend would see borrowing undershoot the OBR's forecast by £7bn, some deterioration in the public finances should occur towards the end of the fiscal year. In particular, strong self-assessment tax receipts collected in January and February 2017 - due to changes in the dividend tax rate - won't be repeated.