UK inflation holds steady at five-year high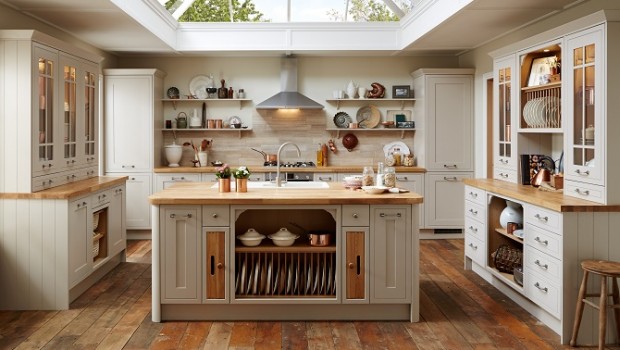 UK consumer price inflation has unexpectedly held steady at its five-year high, confounding predictions from the Bank of England.
The consumer price index for October remained at 3% year-on-year for a second month, the Office for National Statistics reported on Tuesday, short of the 3.1% the market had expected and the 3.2% forecast by the Bank's monetary policy committee this month.
As inflation did not exceed the current 2% target by more than one percentage point, BoE Governor Mark Carney will avoid having to write an open letter to the Chancellor explaining why and what action is being taking to bring inflation back to target, at least until next month.
Core CPI, which excludes more volatile prices like petrol and food, also remained unmoved, at 2.7%, when it had been seen rising to 2.8%.
CPIH, the ONS's preferred measure of inflation as it includes owner-occupiers' housing costs, also remained at 2.8%, below the consensus estimate of 2.9%.
ONS said growth in input prices for UK manufacturers is slowing rapidly, in line with an unwinding of the sterling depreciation effect on import prices seen during 2016.
SOME PRESSURES EASING
This falling pressures on prices saw factory gate prices ease to 2.8% in October from 3.3% a month earlier, while raw materials prices were up 4.6% year-on-year from the prior month's 8.1%.
However the ONS said food price inflation jumped to 4.0%, from 3.0% in September with increases across all main classes of product, including dairy products, while goods price inflation has been increasing compared with other European countries, and is associated with higher import-intensive products bought in the UK such as food and clothing.
A jump in electricity price inflation, fuelled by British Gas' September price hike, was offset by a decline in motor fuel inflation.
"Inflation remains at a five year high with rising food prices offset by a fall in the cost of fuel," said ONS head of inflation Mike Prestwood.
"The rise in the cost of raw materials and goods leaving factories both slowed, with crude oil and petroleum prices both increasing less than at this time last year.
"House price growth increased in September, with property prices in the North West and South West of England increasing most strongly. However, growth slowed again in London with the housing market in the capital continuing to cool."
Discounting in the households goods sector was largely responsible for the downside surprise from the headline in October, said economist Sam Tombs at Pantheon Macroeconomics.
"It is too soon to say whether this reflects volatility or a more lasting squeeze on retailers' ability to pass on higher import prices to consumers in the midst of a housing market slowdown."
CPI TO PEAK IN NOVEMBER?
Although economists are confident inflation is not likely to head much higher, there is likely to be a slow decline from here, with BoE chief economist Andy Haldane saying on Monday that he expects above-target inflation to persist for "the next few years".
The National Institute of Economic and Social Research expects CPI inflation to remain stubbornly above the target rate of 2% until at least mid-2019, meaning household disposable income will be squeezed until wage growth improves markedly.
Tombs added that while CPI was below the MPC's Inflation Report forecast for October, the recent surge in motor fuel prices above the level assumed by the MPC in its forecast means that CPI inflation will not undershoot its forecast in the remainder of 2017.
He also sees scope for CPI inflation to fall faster than the MPC expects next year: "Retailers have nearly finished passing on higher import prices to consumers, and domestically-generated inflation still looks weak," he said, which could delay the next MPC rate hike for 12 months.
Ruth Gregory at Capital Economics said CPI inflation will probably inch up a little further in November as the 10% or so rise in sterling oil prices in November boosts petrol's contribution to CPI inflation, but agreed that it is now likely to be close to its peak.
"Overall then, we think that CPI inflation will be back below 3% by the end of the year and end 2018 at around 2.25%, as the inflationary impact of sterling's fall fades.
"As a result, the figures do not alter our view that the MPC will pause for the time being before raising interest rates again in Q2 2018."
With real incomes in negative territory due to low wage growth, a slow decline in inflation will not be not good news for living standards or for savers, said economist Ben Brettell at Hargreaves Lansdown.
"Wage growth is being held back by weak productivity, meaning real pay is still shrinking. We've been waiting for this to filter through to the high street, and it looks like that could happen just in time for the crucial Christmas period," he said, with retailers' woes expected to be confirmed by official numbers from the ONS on Thursday.
"None of this makes Philip Hammond's job any easier as he puts the finishing touches to what could be a tricky balancing act in his Budget next week. The OBR is expected to downgrade its economic forecasts, which of course means less projected tax revenue and less money to spend," Brettell added.
"He'll also be wary of raising taxes after his proposed increase in National Insurance for the self-employed was shot down in flames earlier this year. So despite calls for a 'big and bold' Budget, in truth spreadsheet Phil has little room to manoeuvre."