UK inflation surge adds to BoE rate hike pressure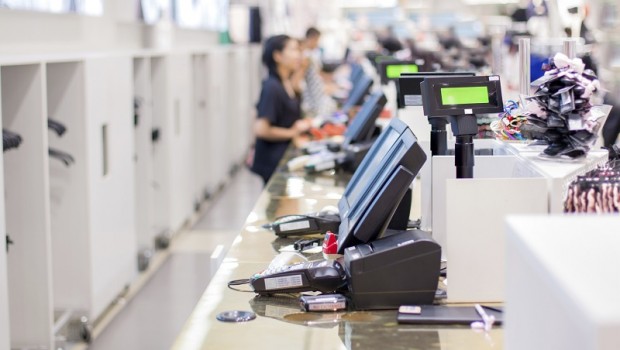 Inflation in February crashed up though the Bank of England's 2% target for the first time in over three years, increasing the pressure on officials to hike interest rates this year.
The UK consumer price index jumped to 2.3% from 1.8% the month before, according to the Office for National Statistics, which was above the consensus estimate for a rise to 2.1% and the BoE's 2% target.
On a monthly basis, CPI rose 0.7% in February, higher than the forecast rise of 0.5% and following a month-on-month dip in January.
CPIH, a new headline measure of inflation, which includes a measure of owner occupiers' housing costs and council tax, also rose to 2.3% from 1.9%, beating the forecast for 2.2%.
Even Core UK CPI, which excludes more volatile prices like energy and food, picked up to 2.0% from 1.6% the month before when economists had only expected a 1.8% increase.
Although CPI has recently looked on course to surge through his 2% target, BoE Governor Mark Carney has stressed that the Monetary Policy Committee was able to look through any period of slightly above-target inflation as wage growth has begun to stutter and is forecast to fall.
However there are concerns that wages could be lifted by the rising tide of prices, and in last week's MPC vote dissenter Kristen Forbes called for a rate hike arguing that it is wage growth that should be looked through, with more focus placed on the rising inflation.
While inflation will squeeze consumers' spending power amid flattening wage growth, the Bank is reluctant to raise interest rates prematurely over fear it could hurt the economy by stifling lending activity, which would then stifle employment.
Prospects for higher consumer price inflation look certain, with February seeing a 3.7% year-on-year increase in producer output prices, the highest since December 2011, from 3.6% in January, with a 0.2% month-on-month rise.
Economists said the pressure on manufacturers to lift their prices was evident in producer input prices rising 19.1% year-on-year in February, reflecting the recovery in oil and commodity prices as well as the post-referendum slump in sterling, though there was a 0.4% month-on-month decline in producer input prices.
Reaction
Sterling spiked 0.8% against the dollar to 1.2462, its highest since late February, and advanced 0.3% on the euro to 0.866.
With higher inflation eating into returns, demand for gilts softened and this yanked yields on 10-year debt up six basis points to a five-week high of 1.295%.
Real wages were also being eating into, said Maike Currie, investment director for personal investing at Fidelity International, pointing to recent ONS figures showing pay growth is 1.7%, which means real wage growth has turned negative.
"If inflation continues to tick up and wage growth remains lacklustre, we will all be getting progressively poorer as each month rolls round. This squeeze on the UK consumer is bad news because consumer spending is the backbone of the UK economy," she said, though pointing out that equities tend to perform well in the early stages of reflation.
The steeper than expected upturn in inflation will increase pressure on the BoE, said economist Chris Williamson at IHS Markit.
"However, it remains likely that policymakers will adopt an increasingly dovish tone in coming months, despite the rise in inflation, as the economy slows due to consumers being squeezed by low pay and rising prices," he said.
With real pay now declining and likely to fall at an increased rate in coming months as inflation lifts higher, he said wage growth and consumer spending rather than headline inflation that will therefore be important indicators of BoE policy.
"For interest rates to remain on hold, we need to see consumer spending growth wane in coming months and wage growth to remain subdued. On the other hand, any surprise resilience of consumer and feed-through of rising inflation into wage pressures will likely result in increased speculation that the next move by the MPC will be a rate hike."
Analyst Joshua Mahony at IG said the rise in core CPI to 2% was "hugely significant" as it ruled out the BoE's ability to excuse away this inflation rise as being temporary or driven by oil prices.
"Carney's indication that a rate rise is as likely as a cut highlights that the BoE are stuck between their desire to ease in the face of Brexit headwinds, and the need to tighten to keep inflation down," he said.