UK in talks to join TPP to boost post-Brexit trade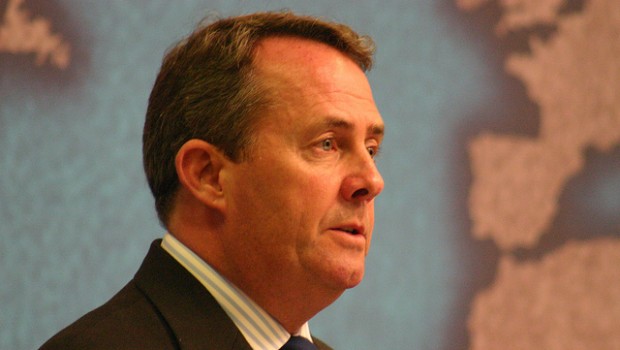 The UK has held talks about joining the Trans-Pacific Partnership to support Britain's international trade after Brexit.
The informal discussions, if successful, would make the UK the first member of the trading bloc that does not border the Pacific Ocean or the South China Sea, according to reports. Britain's involvement could give TPP a boost after it was weakened when President Trump withdrew the US in January 2017.
The talks are led by Liam Fox, the international trade secretary, who has travelled to China for a three-day trip to build business relations. Fox has said repeatedly that Britain will be free to strike its own trade deals with fast-growing Asian nations once it has left the EU.
Fox told Bloomberg TPP was not the UK's top priority as it negotiates to leave the EU but that "it would be quite wrong" to rule out a potential deal. TPP's 11 members include Japan, Canada, Australia, Singapore, Mexico and Chile but not China.
"We will want to explore all the opportunities," Fox said in Beijing. "I would say that we would be foolish not to look at all the potential."
But critics suggested the idea of joining TPP was a distraction from the problems Britain faces when it leaves the EU. Brexit is scheduled for the end of March 2019 with a two-year transition period pencilled in during which the EU has said the UK will not be able to operate new trade deals.
Andrew Sentance, a former member of the Bank of England's monetary policy committee, tweeted: "If the UK was located 6,000 miles to the east, joining TPP might make sense. For a country on the western edge of Europe, which is at risk of severing trade links with its neighbours, this looks like a desperate move."
Though many the economies of many TPP members are growing rapidly the bloc is far less important than the EU or the US in terms of existing trade. Combined, the TPP countries made up less than 8% of UK exports in 2017 compared with 11% for Germany alone, the Financial Times said.
TPP is also on a shaky footing after the US withdrawal. Remaining members are renegotiating terms after a partial agreement was reached in November 2017.
Greg Hands, a UK trade minister, told the FT, which broke the story, the distance between Britain and the TPP countries was not a problem.
"Nothing is excluded in all of this," he said. "With these kind of plurilateral relationships there doesn't have to be any geographical restriction."