UK growth and inflation set to exceed forecasts in near-term, BoE's Saunders says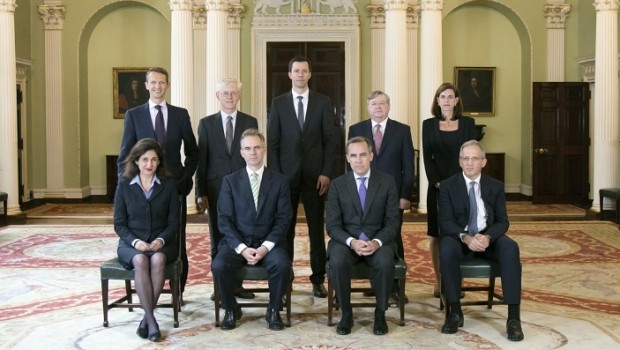 Inflation and growth may outstrip the Bank of England's most recent forecasts, the Monetary Policy Committee's Michael Saunders said.
In prepared remarks for a speech at the Federation of Small Businesses, Saunders also said that the Old Lady on Threadneedle Street need not necessarily wait to know all the details of Britain's post-Brexit arrangements before tightening monetary policy if necessary.
"I do not believe the MPC is necessarily obliged to delay any policy moves until we have certainty over the exact shape of Brexit and its long-run effects on the economy," Saunders said.
His comments set off a flurry of market commentary to the effect that he might be about to change his tune and vote for a rise in Bank Rate at the next MPC meeting on 11 May.
Nevertheless, Saunders adds that he is not announcing how he would vote then, rather he believes that the context around a decision, even if it is for no change, must be clearly explained.
The rate-setter expects CPI to advance at a clip of roughly 2.75% this year and in early 2018, explaining that most of the impact on prices from the weaker pound has yet to be felt.
Meanwhile, improvements in exports and investment might boost the rate of growth in GDP to about 2% year-on-year, he said, with the expansion expected to rotate away from consumer spending more than the BoE forecast in its latest quarterly Inflation Report.
"To me, growth seems more likely to exceed the external consensus (which is for around 1½% in 2017-18 combined) that to undershoot."
Indeed, the ratio of private non-oil corporate profits to GDP in quarter four of 2016 was the highest since 2000, he said.
It also appeared that the rise in labour productivity observed throughout the back-half of 2016 was not being sustained, so unemployment was unlikely to rise.
A broad measure of unemployment which includes under-employed part-time workers and in the number of people wishing to work but that are loosely attached to the labour force was only slightly above its average levels from between 2000 and 2007.