UK car sales fall for seventh consecutive month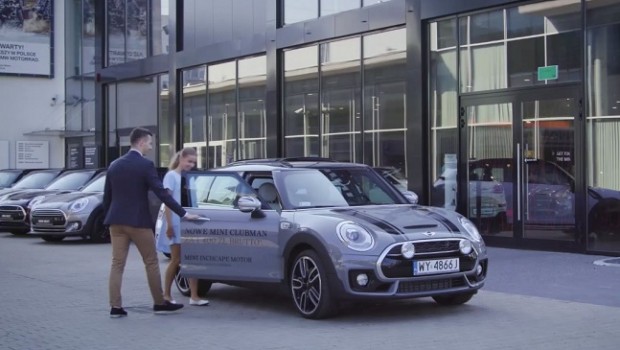 The UK car recession skidded on last month amid continued soft business and consumer confidence.
New car registrations fell for the seventh month in a row as 158,192 vehicles were sold in October, down 12.2% compared to the same month last year, according to the Society of Motor Manufacturers and Traders (SMMT).
With the fall follows declines of 9.3% in September, 6.4% in August and 9.3% in July.
The first 10 months of the 2017 has now seen 2.22m cars registered, down 4.6% on where we were last year.
Private sales are down 6.4% to just under 993,000, while fleet registrations are down 3% to 1.1m and for business down 3.3% to just under 88,000.
Sales of electric, hybrid and other alternatively fuelled vehicles were up 37% in October to 8,244 and in the year to date more than 102,000 have been sold.
AFVs still only had a 5.2% market share in October.
"Declining business and consumer confidence is undoubtedly affecting demand in the new car market but this is being compounded by confusion over government policy on diesel," said Mike Hawes, the SMMT's chief executive.
Economist Howard Archer, advisor to the EY ITEM Club, said the Bank of England's decision to raise interest rates last week November may way weigh down on car sales, though possibly more through affecting consumer and business psychology rather than the actual increase in car loan rates which he felt is likely to be limited.
Car sales are also likely to be hampered by mounting pressure to restrict car finance deals and unsecured consumer credit, Archer said, with the Bank of England having shown mounting concern and called for a more responsible approach, particularly due to concerns over the resale value of cars at the end of Personal Contract Purchase (PCP) deals.
Diesel sales continued to fall but still had a 39% market share in the month, down from 49% as sales fell 30% to just over 62,000, down 15% in the year to date.
Sales of petrol fuelled cars rose 2.7% in October to not far off 88,000, with sales up 2.9% in the first 10 months of the year.
Hawes called for consumers to be given reassurance that the latest, low-emission diesel cars on sale will not face any bans or charges in the UK.
While the SMMT's loyalty to diesel is understandable, Alex Buttle, an industry expert at comparison website Motorway.co.uk, wondered if it was a lost cause as consumers were not listening to rhetoric about cleaner diesel models.
"Maybe it's time focus is shifted towards giving attractive tax incentives for purchasing alternative fuel vehicles to encourage growth in this area.
"Consumers are showing huge interest in eco-friendly cars and it's reflected in new registrations. AFVs are the future of the car industry and the government need to adapt to changing times if it has any interest in keeping the new car market buoyant."