There may be scope for Bank Rate to rise a "little bit", BoE's Broadbent says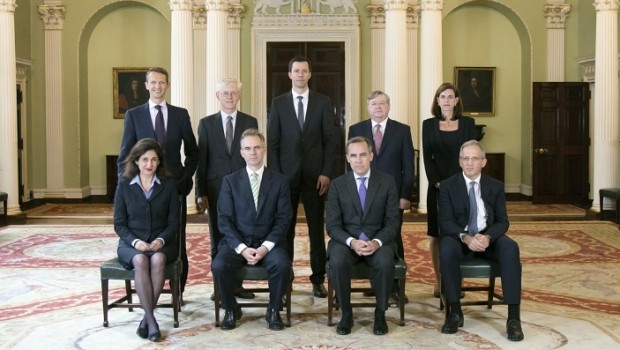 There may be scope for Bank Rate to rise "a little bit", a top official at the Bank of England said.
In an interview with BBC Radio, BoE Deputy Governor for Monetary Policy, Ben Broadbent said: "I think there may be some possibility for interest rates to go up a little bit."
However, he added that: "One shouldn't overdo this. If and when it happens there will be a lot of talk about the first rate rise since 'x'. But it's just a rate rise and we got perfectly used to rate rises of this size in the past."
The day before, Monetary Policy Committee members voted by a margin of six to two to keep Bank Rate at 0.25%.
Even as the BoE trimmed its projections for UK gross domestic product and earnings growth in the short-term, it indicated that rates might need to rise by more than financial markets were then expecting.
Following the policy announcement and the release of the latest quarterly Inflation Report, the yield on the benchmark 10-year Gilt corrected sharply lower, falling by nine basis points to 1.15%.
In Broadbent's opinion, there was a "trade-off" between keeping inflation in check and promoting economic growth, the BBC reported.
"The MPC said given the other assumptions in its forecast it thought probably there would need to be rate rises, and indeed more rate rises than those priced into the interest rate curve in future than the financial markets expect.
"I do think the time is likely to come when rates will go up generally," Broadbent told the BBC.
Significantly, he added that Bank was not excessively concerned about the level of British households' debt, as the ratio of consumer credit to incomes continued to be much lower than before the financial crisis.
"It is absolutely right that the prudential side of the Bank ... should be concerned about pockets of debt that are growing very, very quickly.
"The MPC does not think this is a first-order macro issue for the economy."