Retail sales spike in Black Friday week, BDO confirms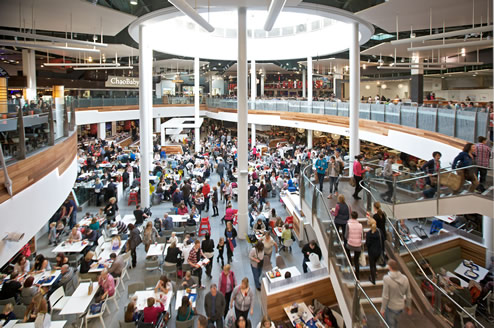 Retailers enjoyed a bittersweet respite from the recent gloom on the high street as Black Friday sales in the last week were lifted back into growth territory, though overall footfall was still disappointing.
Total like-for-like sales were up 1.07% in the week, according to BDO's high street sales tracker survey, though this was against a weak week last year when sales fell 2.95%.
Coming after October saw the worst monthly results since April 2016, with total LFLs crashing 5.2%, Black Friday and other seasonal discounting gave a boost to a sector embattled by a consumer spending squeeze, not including the impact of Cyber Monday as it will fall in the next week's sales.
Online sales appeared to have grown at the expense of the high street, BDO found, with overall footfall down 1.1% and the high street seeing footfall down 1.3% as compared to the same week last year.
Footfall at shopping centres fell the most out of all categories, down 2.0%, with retail parks proving the exception as footfall increased 0.4%.
Non-store LFLs were up 24.7% in the week, likely to be a reflection of early discounting by retailers online.
Homeware LFL sales climbed 6.6% in the week despite facing a positive base week last year, with furniture sales remaining strong, with non-store Homewares sales up 36.18%, followed by Lifestyle with growth of 23.79%.