Retail sales slump to worst month in six years - BRC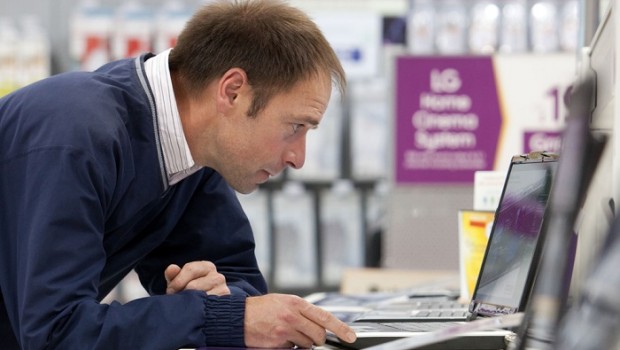 UK retailers endured a "meagre month" of sales in October, with non-food retailers having the worst sales for at least six years and trading expected to remain muted over the crucial Christmas period.
Retail sales decreased by 1.0% in October a like-for-like basis versus a strong month last year, the British Retail Consortium said, extending the decline after a 1.9% fall a month earlier.
Total sales, inlcuding the addition of new shops, rose 0.2% in October, which is the lowest growth since May.
Over the three months to October, food sales increased 2.4% on a like-for-like basis and 3.7% on a total basis, which was above the 12-month average growth but mostly reflects inflation, not volume growth.
But non-food sales in the three months to October, decreased 0.4% on a like-for-like basis and increased 0.1% on a total basis, which is the lowest since the BRC started separating out non-food data in January 2011. The monthly decline was also the deepest since its records began.
Real household income has been on a downward trend this year as the acceleration in inflation amid low wage growth has created a more cautious shopper.
"It was a meagre month in October for retail sales as shopping activity slumped," said Helen Dickinson, chief executive of the BRC.
"With total growth at its lowest since May and below the 12-month average, retailers will have cause for concern as they prepare for the crucial run up to Christmas.
"The decline was driven by the worst performance of non-food sales since our record began in January 2011, as consumers appear to have opted for outdoor experiences and excursions during half term, over visits to the shops. The growth in food sales meanwhile, adds some colour to this otherwise anaemic picture, but these figures are very much buoyed by inflation.
Economist Sam Tombs at Pantheon Macroeconomics said the BRC's report chimes with the CBI's in suggesting that October was a very bad month for retailers.
"Unusually warm weather—average temperatures were 1.7 degrees Celsius above their 1970-to-present October average—likely depressed demand for clothing, but the retail sector's problems run much deeper.
"CPI inflation likely will continue to exceed growth in average wages until mid-2018, while the recent increase in Bank Rate will reduce the funds that households have left over for discretionary spending and incentivise caution.
"Trading over the crucial festive season, therefore, likely will muted compared to previous years."