Philip Hammond says there are 'no unemployed people' in the UK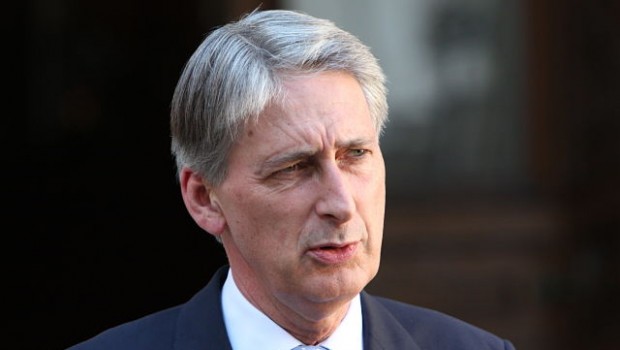 All eyes turned towards Philip Hammond on Monday after the Chancellor claimed that there were "no unemployed people" in the UK.
Just days before he was set to release Downing Street's difficult new budget, and coming amid worsening economic forecasts and heightened uncertainties surrounding Brexit negotiations, the Chancellor was accused of being out of touch with what was really happening on the streets and in the homes of the UK.
Hammond claimed that he was trying to say that new technologies did not necessarily lead to job losses and assured the 1.4m Britons who are officially unemployed that he had not forgotten about them.
The comments could add further pressure on Prime Minister Theresa May from other Tory backbenchers to remove Hammond from his role as Chancellor after Wednesday's budget.
Hammond defended himself, saying: "Nobody would be in politics if they didn't have a desire to change people's lives for the better."
But his comments on unemployment levels immediately led to accusations that he was far too removed from the lives of UK citizens, leading Labour to swiftly launch a video targeting him on social media.
Hammond made the gaffe while he attempted to quiet concerns that new technologies, such as driverless cars, caused unemployment.
"It's a simple choice: either we embrace change or we try to hide from change and we allow ourselves to slip behind," he told the BBC.
"I remember 20 years ago we were worried about what would happen to a million shorthand typists in Britain as the personal computer took over. Nobody has a shorthand typist these days. Where are all these unemployed people? There are no unemployed people. We have created 3.5m jobs since 2010. This economy has become a jobs factory," said Hammond.
Later, when challenged over the comments, Hammond said, "of course" there was unemployment in the UK.
"There's 1.4m unemployed people in this country and that's 1.4m too many. But we have record low levels of unemployment. It hasn't been this low since the 1970s," he said.
"But the point I was making to your former colleague Andrew Marr is that previous waves of technological change have not resulted in millions of people being long-term unemployed. They have been reabsorbed into the workforce," he added.