Ofgem energy price cap could last through 2023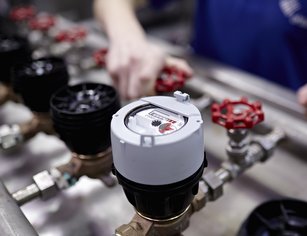 Downing Street's plan to freeze the cost of power to almost two-thirds of British households could potentially see energy regulator Ofgem cap standard variable tariffs to around 18m accounts until 2023.
The government's Draft Domestic Gas and Electricity (Tariffs Cap) bill would give Ofgem the authority to remove the uncapped default tariff that applied to almost 12m households, costing hundreds more than some of the cheaper deals on the market.
The cap, which would last until 2020, with a possible extension to last until 2023 if deemed necessary, had not been given an official start date but was said to be unlikely to come into effect before winter.
Tariffs applicable to the likes of prepayment meters and "green energy" products would be exempt from the changes listed in the proposed bill.
The bill, which was set to be presented to Parliament on Thursday, would begin by calling for an absolute market-wide ceiling on energy supplier tariffs, marking the Westminster's heaviest intervention into the market since its privatisation in the 1990s.
As part of the plans homes across England, Wales and Scotland that were on Standard Variable Taxes (SVTs), which made up 80% of the market with an average bill of £1,142 would see their prices capped in an effort to "protect customers".
"It will be an absolute cap, and in setting it Ofgem must have regard to the need to: protect customers, create incentives for suppliers to improve efficiency, enable effective competition for domestic supply contracts, maintain incentives for customers to switch and ensure efficient suppliers are able to finance their activities," a Government statement read.
The bill was seen as having the potential to hinder the growth of some of the UK's largest energy companies, not least of which Centrica, the parent company of British Gas, wherein retail energy sales made up over one-third of its EBITDA, leading investors to question the future of their dividend receipts.
The draft did not say exactly how much the average dual fuel bill would be capped at, but an existing, limited cap of £1,048 for 2m vulnerable households was set to be extended to a further 1m homes in February 2018.
Prime Minister Theresa May doubled down on previous sentiments that the market was broken, something the 'Big Six' energy companies widely disputed.
"I have been clear that our broken energy market has to change – it has to offer fairer prices for millions of loyal customers who have been paying hundreds of pounds too much," said May.
"Today's publication of draft legislation is a vital step towards fixing that, and in offering crucial peace of mind for ordinary working families all over the country," she added.
As of 1430 BST, shares in Centrica were up 3.30% on the London Stock Exchange to 177.67p, and SSE had edged forward 1.75% to 1,398.00p.
Elsewhere, the other members of the 'Big Six' had all reported slight gains on the day as E.ON posted a 1.12% increase to €9.97 each, while Electricite de France, owners of EDF Energy, had watched its shares creep forward 1.10% to €11.02 each, with RWE, npower's parent ticking up just 0.34% to €20.56 per share and Iberdrola, the Spanish firm that counted Scottish Power amongst its subsidiaries had moved ahead 0.10% to €6.75 each.