'Now is not the time' for second Scottish independence referendum, says Theresa May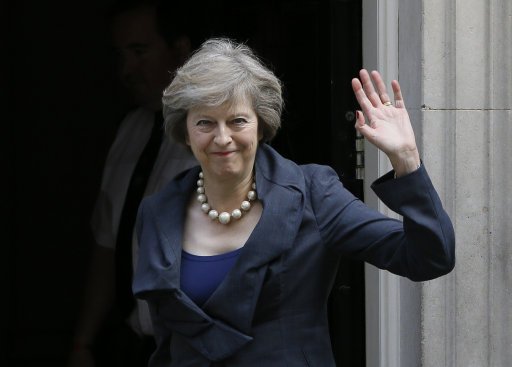 Prime Minister Theresa May has rejected First Minister of Scotland Nicola Sturgeon's calls for a second independence referendum, but did not rule out one after Britain leaves the European Union.
May said that "now is not the time" for second referendum while the government puts "all its energies" into Brexit.
Earlier this week, Sturgeon said a referendum should be held in the autumn of 2018 or the spring of 2019 before Britain leaves the EU.
The government plans to trigger Article 50 by end of the month to formally enter two year negotiations with the EU, so Britain could leave the bloc by April 2019.
May told ITV News on Thursday: "When the SNP government say that it's the time to start talking about a new independence referendum, I say that just at this point, all our energies should be focused on our negotiations with the European Union about our future relationship."
She said that government will be focused on ensuring that Britain gets the "right deal for the UK and the right deal for Scotland".
"Right now we should be working together, not pulling apart … and so, for that reason, I say to the SNP, now is not the time."
When asked to clarify what she meant by "now is not the time", May said that "I'm responding to the proposal that's been put forward by the first minister. I say now is not the time."
She added that to have a referendum at this time would be "unfair", because people would not have the "necessary information to make such a crucial decision".
Sturgeon later tweeted that it would be "undemocratic" to not let Scotland hold a referendum when the terms of the Brexit deal are made clear, and it was proof that the "Tories fear the verdict of the Scottish people".