No special Brexit deal for the City, Barnier says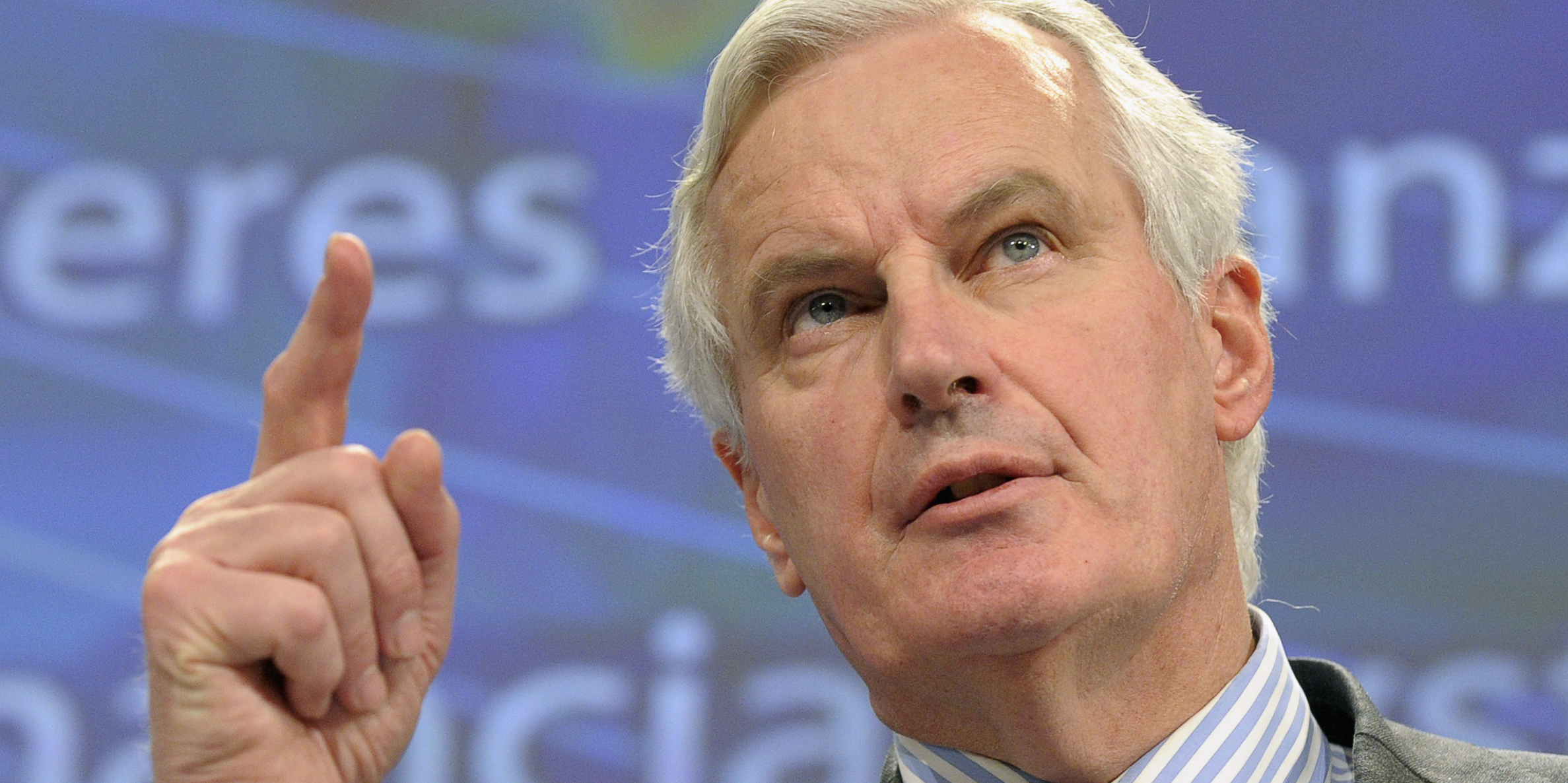 There will be no special deal for the City of London when Britain leaves the European Union, Michel Barnier, the EU's chief Brexit negotiator, has warned.
Barnier said Brexit would mean UK banks and financial companies losing the passporting arrangement that lets them trade freely in the EU.
"There is no place [for financial services]. There is not a single trade agreement that is open to financial services. It doesn't exist," Barnier told the Guardian. He said this was due to "the red lines that the British have chosen themselves. In leaving the single market, they lose the financial services passport."
Barnier's assertion is at odds with statements by the Brexit secretary, David Davis, that the UK could secure a "Canada plus plus plus" deal from the EU. That would give Britain the same trade arrangements struck by Canada with the EU but with services, including finance, added.
He said red lines that ruled out extra trading terms for the UK included the government's insistence on leaving the European Court of Justice and ending free movement of people. Theresa May, the prime minister, has said the UK can do "so much better" than the deal struck between Canada and the EU.
Barnier said the EU would not allow Britain to undermine EU rules by adopting lower taxes or weaker standards.
"We will not accept from the other side, regulatory competition against social rights, against environmental rights, against consumer rights and against fiscal regulations [...] Or against financial stability. We will not accept chlorinated chickens, nor other products that do not meet our food standards."
He added that a trade deal between Britain and the EU could be agreed during a two-year transition period after Brexit but that it would have to be ratified by 35 national and regional parliaments. The UK will not be able to implement agreed trade deals with the rest of the world during a transition and will have to abide by all EU rules during that period, Barnier said.
UK sources told the paper Davis would not let services, which make up 80% of the UK economy, become separated from goods in any deal.
Britain is gathering support among EU countries that depend on trade with Britain, the sources said.