'Nasty surprise' for UK economy as services sector growth shrinks to two-year low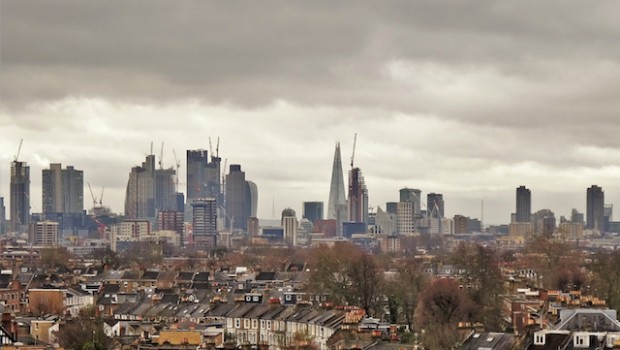 The services sector saw growth slow to its weakest level for more than two years in November, as concerns over Brexit weighed on the economy and curtailed business and consumer spending.
The IHS Markit/CIPS UK Services PMI Business Activity Index, which tracks firms working across the services sector, came in at 50.4 last month, down from October's reading of 52.2 and the lowest since July 2016. A reading below 50 indicates a contraction.
A number of respondents said Brexit had prompted clients to delay investment decision and there had been a slowdown in new business growth. There has now been a slowdown in new business growth for three consecutive months.
Confidence for the year ahead showed the weakest degree of positive sentiment since July 2016.
Chris Williamson, chief business economist at IHS Markit, said: "A sharp deterioration in service sector growth leaves the economy flatlining in November as Brexit concerns intensified. Measured across services, manufacturing and construction, the survey results suggest that the pace of economic growth as stalled."
The IHS Markit All Sector Output Index, a weighted average of the manufacturing, construction and services indices, printed at 51 in November, down from 52.2 in October and the slowest rate of expansion since July 2016.
Williamson added: "A contraction of service sector business activity in November was only avoided by firms working through back orders to an extent not exceeded since 2009. As such, unless demand revives, a slide into economic decline at the turn of the year is a distinct possibility."
The PMI echoed data published by the CBI in its services survey last month, which found business optimism had fallen to its lowest level for two years across business and professional services firms.
The EY Item Club called Wednesday's PMI data "a nasty surprise for the UK economy" that reinforced its view that the Bank of England would hold off increasing interest rates again until after the UK left the European Union in March 2019.
Samuel Tombs, chief UK economist at Pantheon Macroeconomics, cautioned that purchasing managers' indices did not always give an accurate picture, with the post-referendum slowdown overestimated by many.
But he added: "The further decline in the services PMI in November to its lowest level since the panic immediately after the referendum provides the clearest indication yet that Brexit uncertainty is draining momentum from the economy.
"Growth in new orders was the weakest since July 2016, while work backlogs declined at their fastest rate since September 2009."