Mixed retail bag shows consumers cutting discretionary spend - BRC/KPMG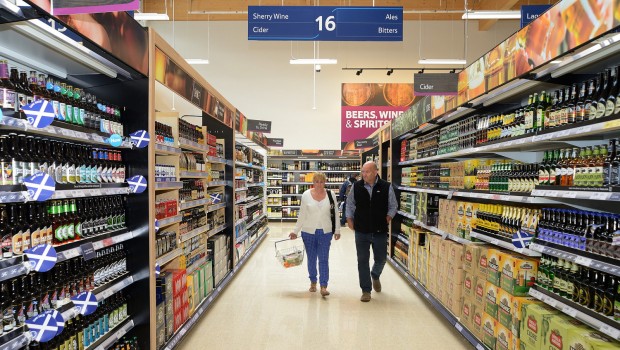 UK retail sales growth slowed in July from the previous month's weather-assisted rally, as food sales counterbalanced falling non-food sales.
The BRC/KPMG retail sale monitor showed UK sales volumes increased 0.9% in July on a like-for-like basis following the 1.2% in June.
Total sales slowed to 1.4% in July but against a strong comparative performance last year, down from the 2% rise a month before.
Over a three month period, food sales increased 2.3% on a like-for-like basis and 3.4% on a total basis, which was down from the 3.6% and 3.2% in the previous two surveys.
This meant the overall figure was positive despite non-food retail sales volumes shrinking 0.7% LFL and 0.4% in total. This follows the 0.9% growth in the previous survey and 0.3% fall in the one before that, and is below the 12-month total average growth of 0.4%.
Within non-food, there were bright spots, as the homewares category bounced back from a weak June to be the top of the performer, while a number of clothing retailers benefitted from some early interest in their newly launched autumn/winter ranges.
Over the three months to July 2017, in-store sales declined 2.6% on a total basis and 3.0% LFL, with online sales continuing to climb, up 8.3% in July and 7.8% over three months.
NON-FOOD STRUGGLING AMID CONSUMER SQUEEZE
While sales slowed in July from June, acknowledged British Retail Consortium chief executive Helen Dickinson, given the strong performance of the same month the previous year, the figures are "fairly solid".
"Closer inspection of the headlines however unveils some familiar challenges. The month's growth was underpinned by food sales alone, while non-food sales relapsed into negative territory as the competition heats up over a shrinking pool of discretionary consumer spending power."
She added: "Against a backdrop of increased consumer borrowing and shrinking real wages, we can expect food to continue making the running for sales growth for the time-being, although driven more by price than volume, with non-food continuing to struggle. The tough outlook for customers means that ensuring that prices remain low and choice and confidence remains high lies at the heart of what a fair Brexit for consumers looks like."
Paul Martin, KPMH's UK head of retail, agreed that food price inflation continues to play a role, "albeit this pressure is reportedly easing, however it's also important to note that a major driver behind increased consumption is rising household debt".
He noted that within non-food, children's footwear seems to have been a popular purchase, while the furniture and home accessory sales benefited from worse weather in the month.
"Interestingly, July retail sales diverge from the latest consumer confidence figures, which noted a downturn in consumer sentiment. This divide suggests that UK shopping patterns remain mixed, although with demand continuing to be weak, retailers would be wise to remain cautious."
Laith Khalaf, an investment analyst at Hargreaves Lansdown, said the the headline rise in retail sales to July masked some "concerning" detail.
"Consumers may be spending more on food, and they don't have much choice seeing as prices are rising, but they are cutting back on non-food items.
"This is a further sign that the UK consumer is reining in their discretionary spending, which is a concern for retailers, but also the economy at large. Inflation is rising faster than wages, the savings ratio is at a record low and unsecured borrowing is at its highest level since 2008, none of which paints a happy picture of consumer finances."
He said one saving grace was that low interest rates are keeping borrowing costs down, underlining why the Bank of England is going to find it very difficult to raise rates in the current economic climate.
"A large part of the consumer squeeze of course comes down to the falling pound pushing up the price of imported goods. This currency adjustment will eventually make its way out of the inflationary equation, though the question is how quickly it will do so, and what damage it will do to consumer purses in the meantime."