May commits to Brexit transition period, Corbyn to 'common ground'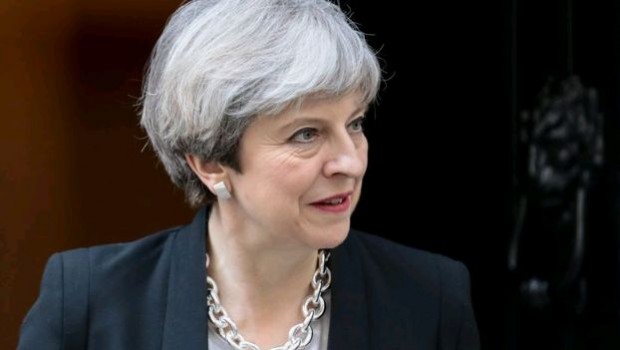 Theresa May indicated to British businesses that the government is intent on arranging a post-Brexit transition period in order to avoid a "cliff edge" split from the European Union in 2019, while opposition leader Jeremy Corbyn stressed Labour had more "common ground" with business than was thought.
Speaking at the CBI conference in London, the Prime Minister said it remained her aim that businesses should benefit from a "strictly time-limited implementation period" during which each side could continue to have access to each other's markets on current terms.
"I want us to agree the detailed arrangements for this period as early as possible," she said, acknowledging the important for business and industry to have the time to plan and prepare for the new arrangements.
"But we should also be able to develop our relationships with countries outside the EU in new ways, including through our own trade negotiations around the world," she added, in reference to the UK's desire to progress to the next stage of exit talks.
After hitting a deadlock in Brexit talks due to an apparent lack of progress in agreeing a 'divorce bill' payment, the EU has refused to move talks onto the subject of trade - although in a concussion the bloc has agreed to begin internal talks onto this subject.
In her speech, May also laid out more her vision of free market economies the "proper role of government", as both the Conservative and Labour party leaders were given the opportunity to address the great and good of UK business on Monday.
Alluding to the approach used between government and the financial services sector, May talked about a "strategic state" that invests public funds in education, commits to long term goals, and "supports business, people and places, a strategic state has a major influence on the economy".
"In exerting that influence, governments must inevitably make choices, and in a democracy, be held to account for them. The choice which this government makes is to deploy this influence in a thought-through way, taking decisions for the long term. Because while the power and potential of the market is immense, I also strongly believe in the good that government can do."
Jeremy Corbyn used his speech to stress the "common ground" that the Labour party shared with business.
"We need a Brexit that puts jobs and living standards first and it is Labour that has common ground with you on putting the needs of the economy front and centre stage.
"We have common ground on the need for transitional arrangements to be agreed immediately so that businesses know they won't face a cliff-edge Brexit when the two year negotiating period is up. Because let me be clear: to delay a transition deal until a final deal is agreed as the Prime Minister says she wants to do, is simply not good enough."
Other common ground the Labour leader cited included the wish to avoid the threat of "no deal" Brexit, "common ground on investment, training and industrial strategy and a government that embraces its responsibilities and carries them out for the common good".
Conservative MP Anna Soubry, a former business minister, tweeted that "allowing us to be painted the party of hard Brexit" was allowing Labour to be "apparently more pre British than the Tories".