Longer-term UK inflation expectations rise in May, BoE says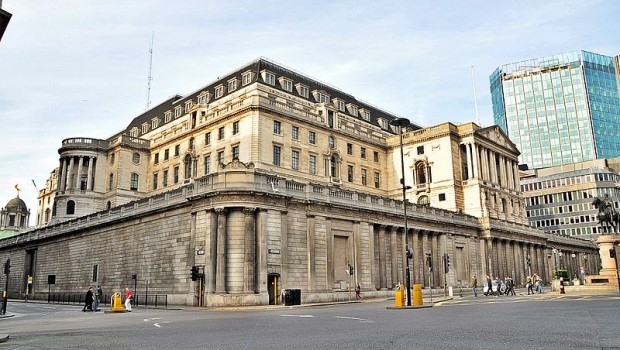 Britons' inflation expectations rose in May, despite the recent slowdown in price pressures, the Bank of England said.
According to the BoE's latest Inflation Attitudes Survey, the median expectation for inflation over the next 12 months was steady at 2.9% in May, unchanged from February's and November's readings.
Expectations for the 12 months following that were also unmoved and likewise at 2.9%.
However, in five years' time inflation was now seen accelerating to 3.6%, up from the 3.4% they anticipated three months ago.
That was despite the retreat in the rate of gains in consumer prices in April to a 13-month low of 2.4%, the EY Item Club's chief economic advisor, Dr. Howard Archer, pointed out.
"While inflation expectations are not unduly high compared to long-term norms, their 'stick-ability' in May could fuel the Monetary Policy Committee's (MPC) inclination to hike interest rates in the near term. However, much will still depend on how well the UK economy bounces back from its weakened first quarter performance," he added.
Incoming data had also increased the Item Club's belief that Bank Rate would go up in August, Dr. Archer added.
Perhaps, but that was not what the average person on the street was expecting.
According to the same survey's results, the proportion of respondents that was expecting higher interest rates over the next year fell from 58% in February to 51% in May.