Liberum prefers FTSE 100 over 250, cites vulnerable valuations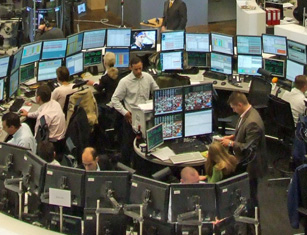 With the domestically-focused FTSE 250 having rallied to a near multi-decade price-to-earnings high, Liberum said on Monday that it now prefers the internationally-exposed top-flight index.
The brokerage noted that the 250 has rallied despite challenging domestic earnings expectations, with 2018 growth of 9% looking optimistic given 2017 is currently at 5%, especially against a backdrop of lower GDP growth, political risk and potential margin peaks.
Analysts at Liberum pointed out that the FTSE 250 is currently trading at 15.3x price to earnings, having steadily climbed higher throughout the year, and is now at a 0.8x premium to the FTSE 100, its highest since 2015.
It said it prefers to take domestic exposure via banks and real estate, where valuations remain more palatable given earnings risk is less obvious.
As far as Liberum's Top 10 Buys list is concerned, OneSavings Bank replaces fellow challenger Aldermore following a bid for the latter and subsequent strong performance. "We see OSB as a structural winner within the buy-to-let space and it is the cheapest of the specialist banks."
The AA, Ashtead, Balfour Beatty, GlaxoSmithKline and ITV are among the other stocks on the buy list.
Meanwhile, Debenhams enters the Top 10 Sells list amid ongoing structural challenges and caution about the retail space, replacing Intu as the stock is upgraded to 'hold' following recent underperformance.
Anglo American, Domino's Pizza, Provident Financial and Mitchells & Butlers are among the other stocks on the sell list.