Land Registry confirms UK house prices falling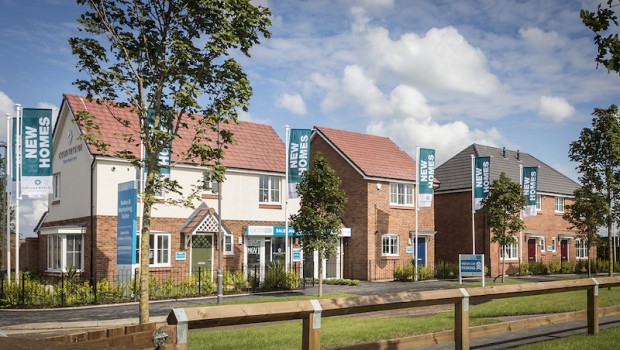 UK house prices are falling, official data confirmed on Tuesday, and are likely to continue doing as the housing market is hit by a softening consumer environment and sterling volatility that erodes the appeal for overseas investors.
House prices dropped 0.6% month on month in March, the Land Registry revealed, with prices in March still up 4.1% over the last year. The annual rate was down from 5.6% in February and below the consensus forecast of 5.3%.
An average price of a UK property was £215,848 in March, falling from £217,502 a month before.
New build home prices plunged by 6.4%, the Land Registry estimated, though this estimate is erratic as only a small proportion of transaction prices were available.
The data came hot on the heels of the Bank of England's report that mortgage approvals for house purchases dipped to a six-month low in March.
Land Registry prices in England were down 0.6% on a monthly basis and up 4.4% on last year, with London prices dropping 1.5% on the previous month and up 1.5% over the year.
House prices in Scotland were down 1% and up 0.7%; Northern Ireland was down 0.8% and up 4.3%; Wales saw a monthly rise of 1.4% and yearly gain of 4.3%.
More recent surveys painted an even worse picture for April, with data from both Halifax and Nationwide showing house prices dipped month-on-month to record the worst annual rate since the first half of 2013.
Russell Quirk of online estate agent eMoov said the Land Registry figures reflected the cooling in the market reported by other industry sources but said it would be a slow grind rather than a crash as seen a decade ago.
"Whilst a market slowdown may send an air of panic across the UK property sector the reality is that this stuttering pace of price growth is more of a natural adjustment, after the very high rate of inflation witnessed over the last few years," he said.
Economist Howard Archer at IHS Markit said the data fuelled his belief that housing market activity and prices are being pressurised by deteriorating consumer fundamentals and softer confidence, which he expects to intensify over the coming month.
"Consequently, we believe that house price gains over 2017 will be limited to 2.0% - and there is a very real and mounting possibility that it could come in lower than that," he said, though adding that a shortage of housing supply is likely to put a floor under prices.
Looking at London, Samuel Tombs at Pantheon Macroeconomics said it was "very hard to see growth in central London prices recovering, given that valuations look stretched, the financial sector is facing an uncertain post-Brexit future and volatility in sterling is undermining property's safe-haven appeal for overseas investors".
Across the rest of the UK, he said house price growth looked set to remain dampened by sluggish growth in wages and the loan-to-income limits imposed on lenders by the FPC in 2014.
"As such, we still expect year-over-year growth in national prices to slow to just 2% by the end of this year."