Lack of land availability drags on smaller housebuilders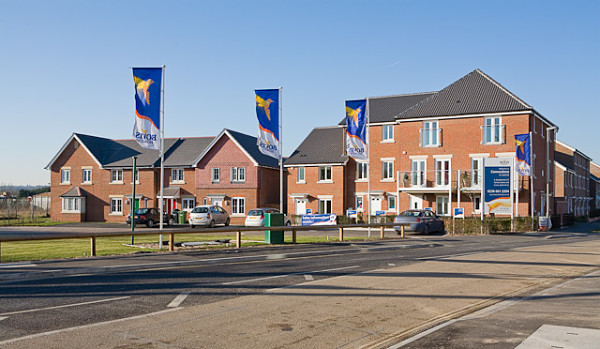 The biggest barrier for two-thirds of small and medium sized building firms was the lack of available land, according to a new industry survey, which has resulted in a skewing of the market towards larger operators in recent decades.
For the second year in a row, small and medium-sized building firms are struggling to find land to build homes on, the Federation of Master Builders (FMB) said on Tuesday.
Around two-thirds of new homes were built by small firms in the 1980s, which has dwindled down to around a quarter with the financial crisis deepening the decline.
"Councils need to find a way of allocating and granting planning permission for more small sites," said FMB chief executive Brian Berry.
"The current focus on large sites is squeezing out smaller developers, which is reducing competition in the housing market at a time when we need more, not less, choice."
Small sites were often harder to get through the planning process, so without large in-house teams builders are facing a continuing struggle.
"SME house builders must be seen as a key component of the government's housing strategy. This means a renewed focus on granting planning permission to small sites. At the same time, the government needs to press ahead with its proposed planning reforms, including a presumption in favour of small-scale development."
After land availability the next biggest constraint on supply was a lack of finance and then planning permission. The shortage of skilled workers was also a factor with the number of respondents citing it as a barrier rising to 39% from 27% in 2015.
The report said that the 108 firms that responded to the survey said that demand from buyers has weakened over the past year but they expect it to pick up again over the next 12 months.
On Monday, the Home Builders Federation said the official figures for the number of new homes were undercounting by around 30,000 a year.