Labour party lashes out at Brexit talks fiasco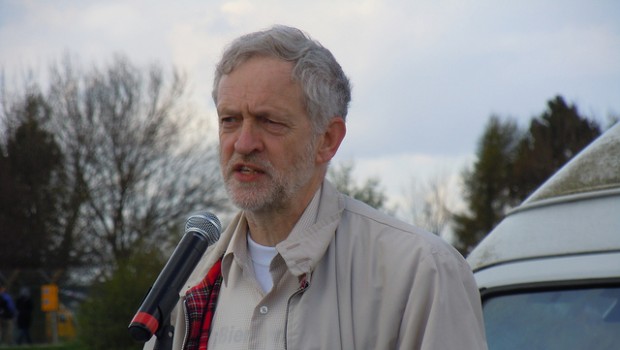 The Labour party labeled the result of the ongoing Brexit talks "embarrassing", demanding single market membership be "put back on the table".
After the Northern Ireland DUP lashed out at the proposal for the Irish border on Monday, the government still needed to reach an agreement to move ahead with the divorce from the EU.
More recently, the Labour party had attacked the handling of the negotiations and demanded to drop the fixed Brexit date, 29 March 2019.
Labour's Brexit spokesman Sir Keir Starmer was damning: "What an embarrassment - the last 24 hours have given a new meaning to the phrase 'coalition of chaos'". He added "Yesterday, the rubber hit the road: Fantasy met brutal reality."
He also urged the prime minister to consider other options, including customs union or single-market membership, back on the negotiating table.
"The DUP tail is wagging the Tory dog," stated Starmer, referring to the deal stuck between the government and the DUP to clinch the crucial handful of votes it needed in order to govern.
Jeremy Corbyn was also critical of that post-election deal: "The real reason for today's failure is the grubby deal the government did with the DUP after the election."
Labour MP Ian Murray also weighed in, saying that after the British government's deal with the DUP, it was now the time to think what is best for the country and not just the Conservative party.
"It's clear that the Democratic Unionist Party, 10 members of parliament from Northern Ireland, are holding this government to account, are holding this government round the neck, because it's much more important for the prime minister to hold onto power than it is to do what's in the best interest of all of our nations," Said Murray.
Scottish First Minister Nicola Sturgeon who on Monday requested the same deal for Scotland if Northern Ireland were to get special treatment, on Tuesday tweeted:
This could be the moment for opposition and soft Brexit/remain Tories to force a different, less damaging approach - keep the UK in the single market and customs union. But it needs Labour to get its act together. How about it @jeremycorbyn?

— Nicola Sturgeon (@NicolaSturgeon) 5 de diciembre de 2017