JPMorgan maintains 'overweight' on UK equities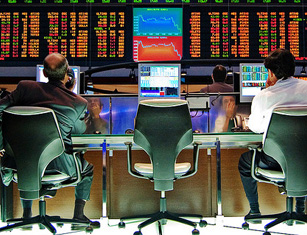 JPMorgan Cazenove said on Monday that it was maintaining its 'overweight' stance on UK equities, which it believes should continue to outperform even in the aftermath of the Brexit vote.
JPM said the UK is a defensive play with very high dividend yield and the FTSE 100 is one of the key plays on emerging markets.
In addition, it pointed out that the UK is a big beneficiary of the weaker pound, with 72% of FTSE 100 sales derived abroad. "UK earnings per share revisions are outright positive for the first time in four years, which is to a large extent the result of weakening GBP."
JPM said UK equites have been underperforming global for a few years now, and the region is still under-owned, having seen outflows before the Brexit referendum.
"UK is cheap versus other regions, trading at a one standard deviation discount to the MSCI World on price-to-book relative," it said.
The bank – which expresses its 'overweight' on UK stocks mainly through a long in in the FTSE 100 – said that while Brexit negotiations are unlikely to be all smooth sailing, if political uncertainty spikes again, continental equities stand to lose more than UK ones.
JPM recommended investors stay OW the FTSE 100 versus the 250.
"While FTSE250 has underperformed FTSE100 by 8% this year, this follows years of strong outperformance. FTSE250 valuations are unattractive in our view, and it has more cyclical and domestic composition than the FTSE100."
In terms of sectors, the bank said its 'overweight' in energy was worth revisiting, as the sector has lost ground in the last month amid weaker oil prices. "This might be a good entry point into the year-end," it said.
JPM said utilities should also regain leadership as the recent cyclical rotation fades, while financials are likely to struggle again.