Inflation spikes to six-year high, increasing pressure on consumers and BoE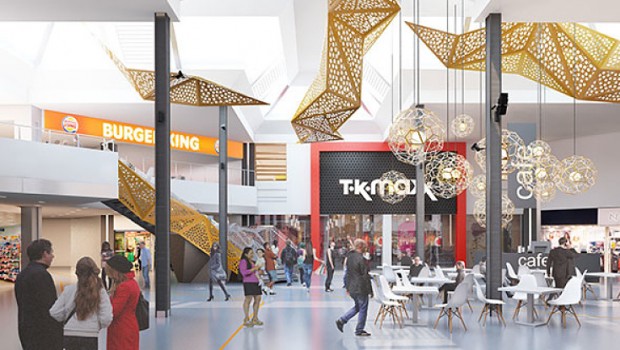 UK inflation is surging even more than expected, official consumer price data revealed on Tuesday, adding to pressure on household finances and therefore also on the Bank of England to adjust policy.
The consumer price index in August was up 2.9% year-on-year to its highest level since 2011, jumping from the 2.6% in the previous two months and ahead of the 2.8% the market consensus and the 2.7% the BoE was expecting.
Rising inflation and low earnings growth has been squashing real incomes in 2017, leading to differences of opinions between the Bank's Monetary Policy Committee, which meets this week to decide whether to inch interest rates higher or adjust other monetary policy measures.
CPI picked up 0.6% month-on-month in August, the Office for National Statistics announced, after the 0.1% decline in July, even more than the 0.5% rise economists had predicted.
Core CPI inflation, which excludes more volatile prices since as for food and fuel, was up 2.7% from 2.4% a month earlier versus the consensus estimate of 2.5%.
The ONS's preferred measure of inflation, CPIH, which includes owner occupiers' housing costs, also climbed 2.7%, but this was expected after the prior month's 2.6% increase.
Increasing clothing prices made the largest contribution to the pick-up in the headline rate, with a rise in fuel inflation also contributing, while cost pressures for companies increased as producer input price inflation spiked to 7.6% from 6.5% in a reversal of recent downward trends for costs.
REACTION AND ANALYSIS
Sterling was sent flying against the dollar and euro as high as $1.3274 and €1.1096, which then pushed the FTSE 100 into negative territory.
Analyst Naeem Aslam at Think Markets called the rise in inflation "simply a nightmare" for the Bank of England. "The number has put fresh pressure on the BOE to change their stance towards the monetary policy," he said.
With the vote already split, Aslam said the market would expect more hawkish tone on Thursday.
BoA Merrill Lynch's chief economist Robert Wood still expects a 7-2 split vote for unchanged rates but predicts there will be a more hawkish BoE statement, which could see a shake-up as the market pricing remains dovish.
"The only question for us this week is how much more hawkish the Bank of England will be at Thursday's policy meeting. That is not to say the UK economy is doing well. Growth is underwhelming and risks high. But growth seems to be beating BoE expectations and most importantly wage growth shows some signs of life. Add in sterling's fall since early August and the BoE's statement will have to be a challenge to a market pricing the first rate hike in mid-2019," wrote Wood.
He added: "With inflation likely to slow after peaking in October, the BoE would have time to watch the data. We still expect weak growth to prevent hikes until 2019 at least. We have been here before with a wage spurt fading quickly. But unemployment is lower than in early 2016. The risks of a hike are not zero and may be growing."
Paul Hollingsworth at Capital Economics said he thought inflation is now close to its eventual peak but agreed that the figures "are likely to provide further ammunition to the more hawkish members of the MPC" but felt the most would be a 6-3 split.
"We wouldn't rule out the possibility of Andy Haldane joining Michael Saunders and Ian McCafferty in voting for a hike," Hollingsworth said, forecasting CPI to peak at 3.1% in October, before dropping back next year as the impact of the pound's fall starts to fade.
"With mixed signals on the current strength of the economy and the majority of the Committee appearing to be comfortable with a temporary, exchange-rate driven pick-up in headline inflation, we don't think that the MPC will be panicked into raising interest rates imminently."
Ranko Berich, forex analyst at Monex Europe, said core CPI was higher year-on-year than all 28 economist forecasts submitted to Bloomberg, and with all of the headline price indices, including PPI and RPI, printing higher than median forecasts.
"The record 4.6% increase in clothing and footwear indicates that retailers are passing cost increases straight to consumers. On the whole, today's figures highlight just how hard inflation is continuing to bite into real wages, although it will be interesting to see how nominal wages perform in tomorrow's labour market data. As real wages fall, consumer spending is likely to come under further pressure this year, after a wobble in the first quarter."
He pointed out that Wednesday's labour market data, especially wages, could either challenge or confirm Tuesday's move.
"However, ultimately the real decider for sterling is likely to be how much tolerance for inflation the BoE signals on Thursday."