IMF says Brexit has weakened UK economy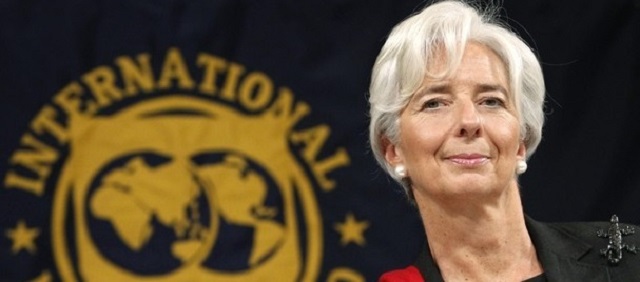 Brexit has weakened Britain's economy, which has slowed despite strong global growth and low interest rates, the International Monetary Fund said.
In its annual update on the UK, the IMF said Brexit had suppressed domestic demand while the pound's post-referendum fall has pushed up inflation and squeezed real income and spending. Business investment has also been weaker than would be expected amid a global economic recovery.
Christine Lagarde, the IMF's managing director, said the vote to leave the EU and the government's determination to move for a quick exit had affected the economy.
"These two decisions are already having an impact in the economy even though the UK is not expected to leave the EU until 2019," Lagarde said.
The UK economy will grow by 1.6% in 2017, in line with the IMF's reduced estimate for its potential, and will expand at a similar pace next year, the fund said. Inflation will ease from the current annual rate of 3.1% but will stay above the 2% target.
Global growth will support exporters but businesses are likely to defer investment until there is greater clarity about the UK's trading relationship with the EU after Brexit, the IMF added.
The IMF said there were a number of risks to its forecast, led by Brexit. High property prices, low savings rates and the UK's large trading deficit are also risks.
The IMF said: "Faster-than-expected progress towards a mutually beneficial economic outcome could buoy confidence. On the other hand, a breakdown in discussions could lead to a disorderly exit from the EU and sharp falls in asset prices."
The UK has dropped from being the fastest-growing developed economy at the start of 2017 to one of the slowest as output has failed to keep pace with the accelerating rate of the global economy. The Bank of England has already said Brexit uncertainty and the resulting fall in the pound lie behind the slowdown.
The IMF's comments resemble findings by the BoE's agents towards the end of 2017. Businesses reported labour shortages, weaker spending by consumers and businesses and deferral of investment due to Brexit.
The IMF said the chancellor was right to loosen fiscal policy at his November Budget, given the pressures facing the economy. It said future measures to reduce the deficit should emphasise tax rises, such as closing VAT loopholes or taxing the self-employed more, rather than public spending cuts.