Oliver Haill Sharecast | 07 Aug, 2017
09:53
House prices fall for fourth quarter in a row - Halifax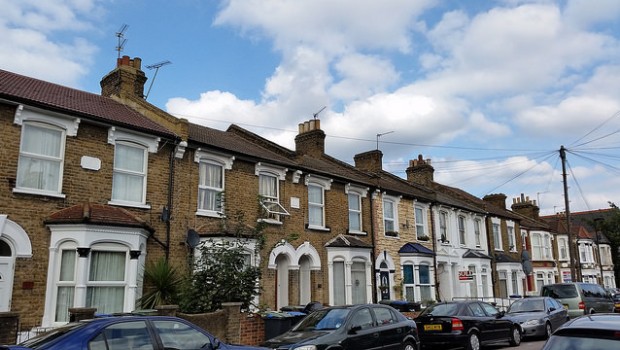 House prices in Britain levelled off in recent weeks but continued a slow decline over quarter as a whole.
The Halifax house price index increased 0.4% on a monthly basis increase, which partially offset declines recorded between May and June but still the three months to July fell 0.2% compared to the preceding three months of 2017.
This was the fourth successive quarterly decrease in house prices, something that has not happened since November 2012.
Prices in the three months to July were 2.1% compared to the same period last year, which is the lowest annual rate since April 2013's 2.0% and is a considerable slowing from 5.7% in January and a peak of 10.0% in March 2016.
The average UK house price stood at £219,266.
House prices are remaining broadly flat as they have all year, said Russell Galley, managing director at Halifax, looking towards wider economic factors in order to read the house market runes.
He said the squeeze on consumer spending power from higher inflation and flagging earnings, together with the impact on property transactions of the stamp duty changes in 2016 now being realised, along with affordability concerns, appeared to have contributed to weaker housing demand.
"However, a continued low mortgage rate environment, combined with an ongoing shortage of properties for sale, should help continue to support house prices over the coming months."
Other recent data has shown the supply of homes for sale remains low, with RICS latest data showing new instruction for home sales fell for the 16th consecutive month in June, with average stock levels on estate agents' books down to a new all-time low.
Unsurprisingly this has seen the number of UK home sales declining, with the HMRC recording a 3% fall between May and June, the lowest level last October.
Mortgage approvals recorded by the Bank of England edged 0.7% lower between May and June, remaining within the narrow range they have inhabited over the past nine months.
Low interest rates should remain a supportive feature of the housing market, said Mark Harris, chief executive of mortgage broker SPF Private Clients.
"Lenders remain keen to lend and mortgage rates are staying extremely low as a result. This state of affairs has been supporting the housing market to an extent and is likely to continue to do so with no immediate interest rate rise on the horizon," he said, with prospective buyers main difficulty being the low supply of properties.
Estate agents do not expect to see dramatic change in coming months but rental business remains healthy, said London-based Jeremy Leaf.
"The relatively flat prices are reflecting a relatively flat housing market. On the ground, we don't expect to see dramatic change in coming months but buying and selling is continuing to happen for those prepared to negotiate hard as well as recognise the differences between pre- and post-Brexit markets," he said.
"One encouraging change we have noticed recently is a surge in rental activity after a relatively quiet period in advance of the usual September rush. Hopefully, this will begin to feed in to reactivating landlord interest in smaller properties which has been sadly lacking this year."
In London, while there has been a softening of the prime central market, strong demand from overseas investors has continued as they look to take advantage of the weak pound, particularly those from the US, Middle and Far East, said Thomas van Straubenzee at property agency VanHan.
"There has been a softening of the prime central London market this last year but we do not envisage this continuing in perpetuity. We believe that prices will remain at similar levels throughout 2017 and 2018, before picking up again in 2019," he said, noting an uptick in the number of clients wishing to sell their properties off-market this year.