Health experts call on Sadiq Khan to do more to improve air pollution in the capital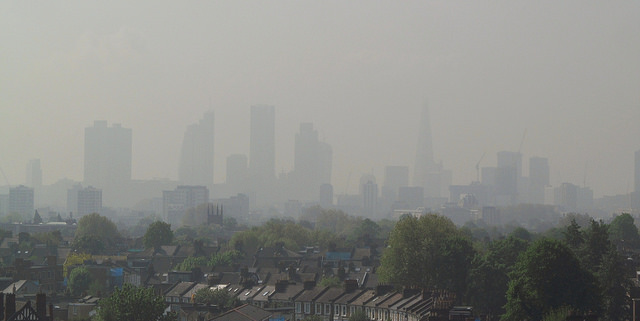 A new report by the Commission on the Future of London's Roads and Streets said that London mayor Sadiq Khan's plans to better manage pollution in the capital are not going far enough to serve the city's needs despite proposing "ultra-low emission zones" and assuring a cessation of further production of diesel-fuelled black cabs.
The Street Smarts report, commissioned by the Centre for London said, "London's roads and streets are not serving the city's needs. Congestion is on the rise. Air pollution has emerged as a very significant health concern, with approximately half of air pollution in London estimated to stem from road transport."
The commission timed the report's release to fall as the mayor finalised his new transport strategy, asking Khan to "make more efficient use of London's finite road network, by focusing his efforts on creating a transport system centred on public transport, walking and cycling, and making the most of the new technology."
While the commission praised elements of the mayor's plan, it said his scheme would "not go far enough" and that "additional interventions are needed."
"Cycling infrastructure and wider, attractive pavements will encourage more of us to walk and cycle. New technology will make it ever easier to move around the city without a private car," the report read.
London's deputy mayor of transport, Val Shawcross, called the study "an important report which seeks to grapple with some of the biggest issues facing out city over the coming decades."
Shawcross detailed certain elements of Khan's draft transport strategy, saying it contained a "bold target of increasing the proportion of people walking, cycling and taking public transport to 80% of journeys by 2041, including record investment in new cycling infrastructure."
"We have some of the most ambitious plans to reduce dangerous emissions of any city in the world, and we will continue to keep London's existing and planned road charging schemes under review, ensuring they deliver the best outcomes for our city over the coming years," she added.
The Streets Smarts paper suggested low emission zones be used to identify the biggest polluters and offer them "mobility tokens" to use on public transport or other green alternatives in exchange for removing their vehicles from Lonon's roads.
It also recommended:
• Ending subsidised residential parking permits and introducing incentives, including public transport credits, for residents to give up their existing permits
• Extending payment systems such as the Oyster card to include new greener services such as car clubs, cycle hire, taxis and cabs
• Replacing the existing congestion charge with a pan-London, pre-pay smart road user pricing scheme, which reflects the environmental impacts of journeys
Caroline Russell of the Green party said that Khan's "vision for healthy streets" was indeed "really encouraging" but felt it was undermined by his Silvertown Tunnel proposal that mapped out a giant new urban motorway in East London.
"By inexplicably pushing for a giant road tunnel that would swamp what is already one of the most polluted parts of the capital with even more cars, he threatens to undermine his promising vision for more walking and cycling."