Government eyes Nafta membership if 'no deal' reached in Brexit talks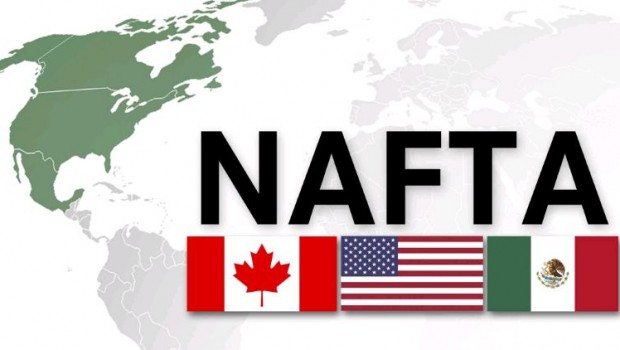 The government is examining whether Britain could attach itself to the North Atlantic Free Trade Agreement (Nafta) in the event of a 'no deal Brexit', according to a reports on Tuesday.
The Department for International Trade has been working on "Project After", a programme weighing up best-case scenarios for the UK after the divorce from Brussels is finalised in March 2019.
Several bilateral deals had been bandied about, including with the US, Canada, Australia and Japan, but the Daily Telegraph reported Trade Secretary Liam Fox was examining the possibility of the UK joining Nafta in case a "no deal" scenario was to come about as a result of Brexit negotiations falling flat.
Were Britain to join Nafta, the group would account for almost one-third of global trade.
The news came a day after Theresa May set out plans on how the country would try to keep trade flowing if Brexit talks conclude in 2019 with no trade deal agreed.
With the European Union playing hard ball after the Prime Minister said the "ball was in their court", May told the House of Commons that the government had a duty to prepare for a failure of talks.
"While I believe it is profoundly in all our interests for the negotiations to succeed, it is also our responsibility as a government to prepare for every eventuality," she said.
Two new white papers were published after May's speech to MPs, which she said were necessary to "minimise disruption" in the event of talks collapsing, one on customs and another on trade from Fox's department.
The trade's paper recognises that any deals struck outside the EU will have to put on hold during any such transition and so focuses on what steps will need to be put in place to prepare for when Britain does eventually strike out on its own with new international trade deals.
May said the papers offered a "creative solution to a new economic relationship" with the EU.
"We don't want to settle for a model enjoyed by other countries," said the prime minister. "Instead I am proposing a unique and ambitious partnership that reflects our unprecedented position of starting with the same rules."
Liberal Democrat Brexit spokesperson Tom Brake said the government's plans to leave the customs union during the transition period were "unnecessary and unrealistic".
He added: "This fudge has been dreamt up so Liam Fox can jet around the world trying to negotiate trade deals. Making these half-baked demands only increases business uncertainty and the chances of a disastrous 'no deal' Brexit.
"It seems Liam Fox is prepared to sacrifice British jobs so he can keep his own."