Goldman Sachs downgrades global equities on a three-month view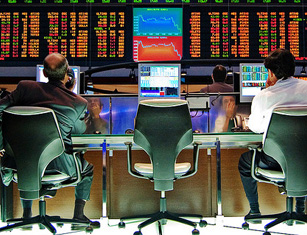 Goldman Sachs downgraded its stance on global equities to 'underweight' over three months saying they remain expensive and earnings growth is poor, but remained 'neutral' on the asset class over 12 months.
The bank pointed out that risk assets have continued to rally in the past few weeks, with the S&P 500 making all-time highs, bonds and safe havens starting to sell off and cyclicals outperforming defensives.
It reckoned a combination of light positioning into Brexit and the search for yield was behind the rally amid expectations of easing.
However, GS said its risk appetite indicator is now near neutral, suggesting better macroeconomic fundamentals will be needed to keep the risk rally going.
"Until the growth situation improves, we are not that constructive on equities, particularly after this type of rally and amid continuing concerns about the sustainability of stimulus-led growth in China, global policy uncertainty (and in Europe in particular), dovish central bank expectations, and heightened prospects of unknown shocks (e.g. Turkey recently)."
The bank said it remains 'overweight' cash and would look for resets lower in stocks to add positions. It also remains 'overweight' credit.
"When bonds and equities rally together due to a search for yield, this can drive inflated valuations for both and increase the vulnerability to shocks, which we think has occurred."
The bank said that as a result, in case of a growth shock or disappointment on the reflationary policies hoped for, equities would likely reverse at least part of their recent pro-cyclical rally, and bonds would be unlikely to rally enough in this scenario to buffer the equity drawdown.
"Similarly, if there is a rate shock owing to a more hawkish Fed than the market expects in the coming months, or too timid easing from other central banks, bonds should sell off and, at least initially, equities are likely to follow."