Day of the Mifid: warning for financial firms as new regulation begins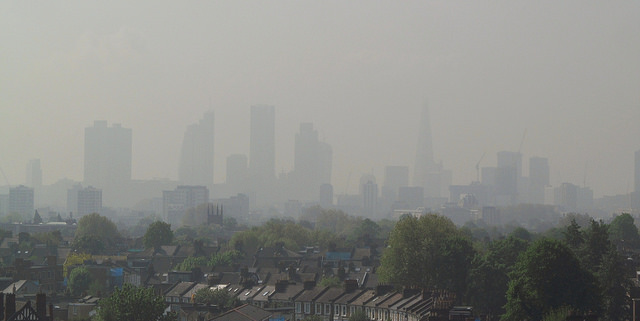 Mifid II, a new regulatory regime governing the European financial sector, will come into effect on Wednesday 3 January 2018 with new rules that are expected be "somewhat negative" for brokers, most investment banks and asset managers, analysts have warned.
The new regulations, which are the second part of the European Union's Markets in Financial Instruments Directive, will be imposed by the accompanying Markets in Financial Instruments regulation, MiFIR.
MiFID II and MiFIR will affect all businesses involved in the distribution and trading of financial instruments in the 31 countries of the European Economic Area. The new regulatory framework governs market abuse, trade reporting requirements, sets out enhanced investor protections, and many other things that regulators say will protect investors, boost transparency and aims to rebuild the trust that was lost in global financial crisis.
The new rulebook, for which the financial industry has spent more than $2bn on preparations since it was initially proposed in 2011, affects financial market participants involved in investment activities, including banks, brokers, asset managers, and financial market infrastructure companies such as exchanges and other trading venue operators. In short, most of the changes govern the way that providers exchange data and information, how they charge clients and how they disclose their charges.
Mifid II will force investment firms to disclose all their costs and charges, including management, advisory, custodian, fund entry and exit charges. These costs will be have to expressed both as a percentage and in pounds and pence, with firms needing to show actual historical charges and forecasting the upcoming year's.
IMPACT ON FINANCIAL FIRMS
"The old model – whereby every broker spoke to every investor and research was (almost) freely available – is coming to an end," said Exane BNP Paribas head of equities Vincent Rouvière, as part of the broker's major research report on the impact of the new regime on investor relations. "In its place, we expect to see a more exclusive model with time, relationships and flows increasingly concentrated among a smaller number of counterparts,"
Implications are "generally negative for brokers and all but the largest investment banks, somewhat negative for asset managers, slightly positive for FMIs, and manageable for most other banks", analysts at credit agency S&P said on Tuesday.
While its scope is huge and it aims to promote some fundamental changes to market structure, as yet, MiFID II is not expected to have a significant impact on credit ratings in the next one to two years, said S&P analyst Giles Edwards. "Over the longer term, the disruptive nature of this major regulatory change will become more apparent, and the winners and losers will likely emerge more clearly," Edwards said in a report on MiFID on Tuesday.
"There will likely be more losers than winners."
VISIBLE MIFID CHANGES
One of the most widely reported changes is over charges for investment research, which has historically been wrapped up as part of wider trading costs. As part of the new rules, fund managers will be required to provide investors with a clear breakdown of the charge.
As part of this, fund managers and other FCA registered companies will either need to pay for or stop receiving any 'substantive' research they use, with investment banks and stock brokers forced to separate charges for research and brokerage services to avoid conflicts of interest. This may vastly curtail or even put a virtual stop to the previous flow of hundreds of broker research reports into email inboxes across the City every weekday.
Around a fifth of fund managers plan to pass some of the additional cost burden onto investors, one survey last year found, while other asset management firms say they will absorb the cost of research themselves. For those unwilling to pay for research, some firms plan to produce reportage, or un-substantive research, rather than analysis.
So while some investors will initially see new costs, the EU believes that the transparency in MiFID II will encourage providers to compete more aggressively on pricing, which would be good news for investors. However, one report suggested some analysts could lose their jobs as the prices for access to research fall. Research from McKinsey estimated the $4bn spent by the 10 largest banks on research each year is likely to fall by almost a third as clients become more choosy over what they pay for.
On the first day of the regime there may be signs of the new regulation, but there is not expected to be much major disruption.
"I see it a bit like the Millennium Bug warnings -- loads of preparation and scare stories but ultimately on the day it passed smoothly" said Mike van Dulken, head of research at Accendo Markets. "But this is not a binary thing like Y2K, this time there's many, many complex moving parts. Costs, I would say, have already gone up - just look at how compliance departments have got bigger.
"You have remember, we're still at the tail-end of a major financial crisis. This regulation is all about making sure similar things don't happen in the future. You'd expect the costs to come down due to competition, but while I'm sure there will be some more costs that crop up along the way I imagine most have already been incurred. The risk is that research may becomes more concentrated among the bigger shops, with smaller shops maybe finding it a negative if research is sold pay-as-you-go."
TRANSPARENCY FOR INVESTORS
Other transparency changes affect financial advisers, who will be required to detail how the advice they offer will meet their clients' objectives and need to display whether it is based on broad or restricted analysis. Independent financial advisers and discretionary fund managers will be banned from receiving and retaining third party payments or benefits in relation to the provision of services.
For all institutions, information including price and volume on almost all trades will need to be reported immediately, with bond traders for the first time required to publicly report deals and having to do so within 15 minutes. Brokers and investment managers will also have to keep a record of all conversations related to a deal for at least five years.
For investors, every investment apart from deposits in bank and building society savings accounts, is covered by MiFID.
For those buying a complex financial product without taking independent financial advice, your fund manager, platform or broker will be required to show that it has checked that you understand the risk involved. But most funds, including unit trusts and open-ended investment companies, will fall into the 'complex' category, though some investment trusts will.
RISE OF REGTECH?
Because of the new regulatory regimes of MiFID and the data protection compliance under the EU's General Data Protection Regulation also beginning this year, 2018 will be the year when regulation technology, or 'regtech', really takes off, predicted Sophie Guibaud of Fidor Bank.
"Due to the need to be fully compliant with these new rules, financial organisations will be looking at immediate options to help them decrease their regulatory risk and costs, while also improving the customer experience next year," she said. "The new regulations will, in future, have a huge effect as financial organisations' relationships with regulators will rely upon real time data to be shared to improve and speed up risk management and market stability, all through the power of APIs."
Barclays has already begun testing regtech to ensure the bank implements changes to regulation correctly. As part of an innovation drive by the UK's Financial Conduct Authority, the bank, which has paid more than £500m in UK regulatory fines since 2009, is trying out the regulatory technology that tracks updates to regulations within the FCA handbook and aligns their implementation to Barclays' internal policies.