Conservative infighting breaks out over election expenses controversy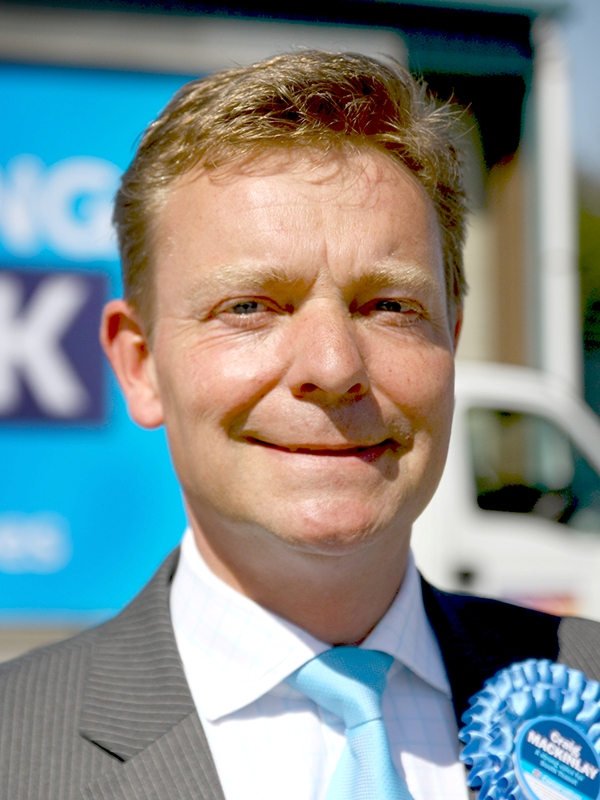 Bitter infighting broke out between Conservative MPs and the party's central office after it was revealed that one parliamentarian had been questioned by police under caution over his 2015 election expenses.
Craig Mackinlay, who fought and won the South Thanet seat against the then UKIP leader Nigel Farage, was interviewed for six hours, British media reported. The MP has denied any wrongdoing.
The Electoral Commission started a probe after a Channel 4 news investigation into spending on hotels for activists campaigning in the seat. It had been claimed that those costs, along with transport expenses, had been recorded as national instead of local in an effort to meet election campaign rules.
Another MP waded into the row on Wednesday, accusing Tory central office (CCHQ) of leaving MPs to "fend for themselves" over the matter.
Karl McCartney, whose bid to retain his Lincoln seat is also being probed, says a draft report into the controversy from the Electoral Commission had been hidden by Tory central office.
Twelve police forces across the country are looking into whether some MPs' agents should have filed costs associated with battle bus visits to their constituencies in their local expenses.
In an email leaked to Sky News, he told party chairman, Patrick McLoughlin MPs felt "completely cast adrift" and "left to fend for themselves".
" At what stage do you think you [the party] might inform us that another media sh*tstorm is coming? We didn't create this mess, the clever dicks at CCHQ did, and I don't see their professional reputations being trashed in the media much," he wrote.
"The initial cock-ups, 'strategy' and ineptitude with regard to this issue that has so negatively impacted our: lives, standing in our communities, standing amongst colleagues, families and our regard for particular parts of the party centrally, and were all of CCHQ's making … need to stop."
"We are the ones who are now [and since the beginning as individuals have been] in the media spotlight and it might have been a little more reassuring and collegiate if the powers that be in our party perhaps tried to be a little bit more supportive and less interested in covering their own backsides."
Mackinlay held Farage off by 2,812 votes and declared spending of £15,016, just below the limit of £16,000. Under election laws, any costs incurred to promote a candidate must be declared on local candidate spending returns.
Receipts for national Conservative party spending, however, show that £18,000 was spent on accommodation for party workers in the Royal Harbour hotel in Ramsgate, in the constituency, and a Premier Inn in Margate, which is just outside it, the Guardian reported.
A further £715 was spent on the Alpha hostel, used to accommodate a busload of activists who took part in a Stop Farage campaign.