Budget: Chancellor reveals 1.3% UK growth forecast for 2019, lower public debt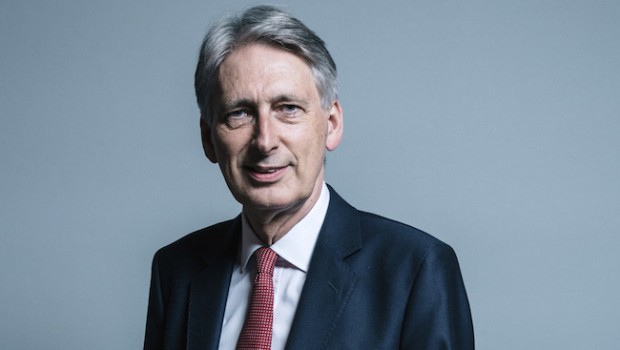 UK gross domestic product growth is expected to be even worse than expected in coming years due to lower productivity, public spending cuts and Brexit-related uncertainty, with growth expected to slow to just 1.3% for two years from 2019.
As part of his Budget statement, Chancellor Philip Hammond revealed that the Office for Budget Responsibility now forecasts GDP will grow 1.5% in 2017, down from a forecasts of 2.0% earlier in the year, with growth expected to fall to 1.4% in 2018, which was also down from the earlier 1.6% forecast.
The OBR said growth was slowing as "public spending cuts and Brexit-related uncertainty weigh on the economy", with the main reason for lowering its GDP forecast since March being a reassessment of the post-crisis weakness in productivity.
UK GDP was forecast to slow even further to a low of 1.3% in 2019 and 2020, down from the OBR's 1.7% and 1.9% estimates published in March. GDP is then forecast to rise 1.5% in 2021 and 1.6% in 2022.
It was the first time in modern history that the official UK GDP growth forecasts were below 2% every single year over the forecast horizon.
But after a lower public deficit in recent months amid continued government austerity policies, OBR cut its debt forecasts and now expects debt to peak this year and then fall as a share of GDP, which Hammond said was "a turning point" for public debt.
Borrowing is forecast to be £49.9bn this year, down £8.4bn from the OBR's forecast in March, with borrowing then expected to fall in every year.
However due to lower GDP growth the forecast for next year was only trimmed slightly £39.5bn and increased to £29.6bn for 2019.
As a percentage of GDP, debt will peak at 86.5% of GDP this year, then fall to 86.4% next year and by 2022/23 is seen dropping to 79.1%.
"Brexit remains the key area of uncertainty for both GDP growth and the budget deficit, with the key unknown being whether a comprehensive deal can be achieved in both the goods and service sectors," said Shilen Shah, a bond strategist at Investec, as the Chancellor set aside a further £3bn to allow for Brexit.
"The key risk for the economy however remains whether a service sector agreement can be reached, given that it makes up more than 80% of the economy and its one area of trade where the UK has a surplus with the EU – in contrast to the manufacturing sector."
The pound had dropped 0.1% to 1.3223 by 1300 GMT on Wednesday, midway through the Chancellor's speech, but not long after was up 0.2% to 1.3265.