Britain's GDP 'may fall £16bn' in Brexit cliff-edge scenario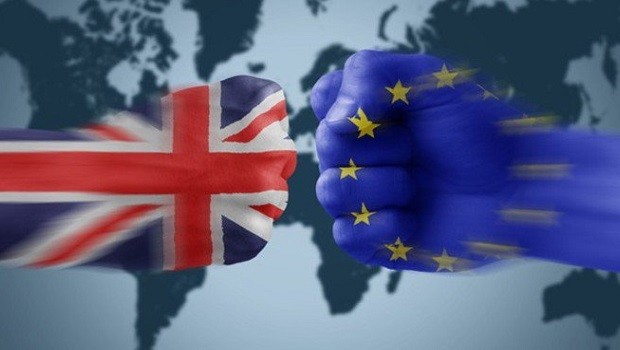 If Brexit negotiations totally break down, Britain's gross domestic product is likely to fall 2% in the year after due to significant increase in trade disruption even if the government is able to agree a basic trade arrangement.
The idea that the UK could simply walk away from Brexit negotiations and fall back on World Trade Organisation training guidelines with the outside world is "deeply flawed", said Andrew Goodwin, Oxford Economics' lead UK economist.
Leaving the EU with no deal would require the re-establishment of 759 intricate international arrangements just to maintain the status quo, Goodwin said, let alone actually improve the nation's standing.
However, in some areas of trade, such as financial services, maintaining the status quo will be "unobtainable", as Brexit is likely to mean that UK firms would no longer have 'passporting' rights, meaning they would likely have to meet the requirements of an equivalency standard test just to be able to conduct business within the bloc, he said.
The economist noted that all European countries that trade with the UK would be worse off in a cliff-edge scenario, but stressed that the blow to the UK would be larger than that to those on the continent.
Goodwin said that the demand for exports would be reduced as a result of the increase in export tariffs in the same way that increased import prices would both reduce import demands and increase inflation, weighing on household spending power and investment sentiment while pushing up unemployment.
UK GDP was forecast to fall as much as 2%, or £16bn in cash terms, below its baseline forecast by the end of 2020, culminating in a "relatively high risk" of Britain going into a recession.
Goodwin said that most other countries in the EU would see negative effects of between 0.1% and 0.4%, except Ireland, which was in line to slip 1%, due to its stronger trading links with the UK.
Given these results, some threats within the Cabinet of walking away from the negotiating table do not appear to hold water despite the cessation of payments into the EU's budget creating room for a higher spend to cover import and export tariffs.