BoE to breathe sigh of relief after April credit data, analysts say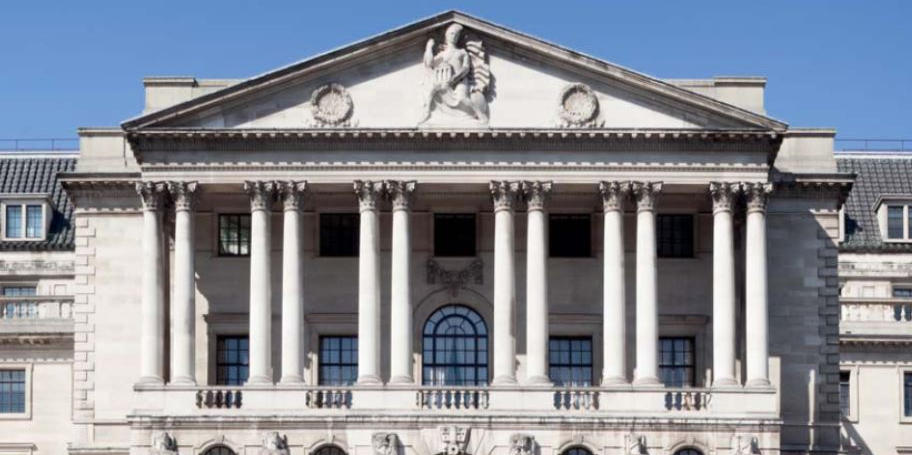 Consumer lending in the UK held up better-than-expected last month, but some analysts cautioned that households' real incomes were still on a downwards trend.
Total lending to individuals increased by 0.4% month-on-month or £5.7bn in April to reach £1.584bn, split between a £1.8bn increase (consensus: £1.3bn) in net consumer credit to £210.6bn and a rise of £3.9bn in that secured on dwellings to £1.373bn, according to the Bank of England.
For March, consumer credit rose by £0.4bn and secured lending by £4.0bn.
In greater detail, within the former credit card or 'unsecured' lending accelerated by 0.8% month-on-month or £0.6bn to £71.1bn, while 'other loans and advances' increased by 0.9% on the month or £1.3bn to £139.6bn.
Unsecured lending had risen by just £0.1bn in March, the least since November 2012.
Mortgage approvals for home purchases on the other hand dipped from 62,455 to 63,968 (consensus: 63,200), while remortgages picked-up from 46,189 to 48,943.
There was also a noticeable increase in the amount of net finance raised by private non-financial corporations, which rose by £3.2bn, albeit more than entirely on the back of a £3.7bn rise in commercial paper issuance.
That came as the year-on-year rate of growth in loans to non-financial businesses eased from the 3.0% pace observed in March to 2.0% - the least since June 2011.
The year-on-year rate of money supply growth (M4L) meanwhile slowed from 3.7% to 3.2%.
Growth in households' holdings of broad money also cooled, from 2.6% for March to 2.0% in April.
Commenting on Thursday's data, Samuel Tombs, chief UK economist at Pantheon Macroeconomics, said: "April's money and credit data indicate that households' real incomes still are falling, impairing their ability to drive the overall economy forwards this year.
"Admittedly, the rebound in unsecured lending in April, following the smallest increase since November 2012 in March, should reassure the MPC that a downturn in consumers' spending isn't underway.
"The minutes of the MPC's meeting earlier this month showed that the Committee held back from raising interest rates partly because March's weak unsecured borrowing data "[...] created somewhat greater-than-usual uncertainty about the near-term momentum in consumer spending". Even so, April's data still are consistent with an underlying slowdown in borrowing; the three-month average, £1.3B, is below last year's £1.5B norm."
From a slightly different angle, Dr. Howard Archer, chief economic advisor to the EY ITEM Club, said: "The recent impression has been that consumers have become more cautious in their borrowing while lenders have become warier about advancing unsecured credit. This is desirable for the Bank of England given its view that recent rapid growth in consumer credit has created a 'pocket of risk'.
"The record low savings ratio (4.9% over 2017) and the prospect of further interest rate rises to eventually come after November's first hike since 2007 may well have recently been limiting consumers' willingness to borrow."