BoE offers EU banks and insurers easy post-Brexit access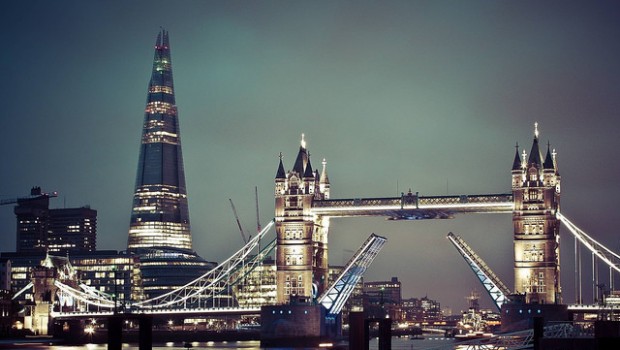 A new dividing line has opened up over Brexit after the Bank of England said it planned to let EU banks and insurers keep their free access to the UK.
The BoE said it intended to let European Economic Area banks and insurers sell wholesale services in the UK without imposing restrictions after Britain leaves the EU in March 2019. It said the decision was taken because open markets support economies and that breaking up the UK's financial sector, with its many European firms, could increase costs and harm households and businesses in the UK, the EU and elsewhere.
The bank said: "The foundation of the Bank of England's approach is the presumption that there will continue to be a high degree of supervisory cooperation between the UK and the EU. This approach is rooted in the substantial evidence that openness supports economic dynamism through a range of channels, raising growth and boosting living standards. Keeping the UK's financial system open to foreign institutions is in the best interests of the UK, EU and global economies."
The move by the BoE puts it at odds with the EU, which has said there can be no post-Brexit "passporting" for British financial firms seeking to operate in the EU. Passporting lets EU member states' firms trade freely across the bloc through operations classed as branches rather than subsidiaries.
The BoE appeared to challenge the EU to match its offer. It said if the UK's relationship wth the EU was not cooperative it could impose specific requirements on branches or choose to authorise a firm as a subsidiary.
News of the BoE's position emerged as Michel Barnier, the EU's chief Brexit negotiator, reiterated the EU's opposition to a deal that gives the UK special access to EU financial markets.
"I remind you that I'm not aware of any free-trade deal in the past between the European Union and third countries that would have allowed privileged access for financial services," Barnier said.
Securing free-trade deal for financial services is important for the UK because London acts as the financial centre of Europe. Banks such as Goldman Sachs and JP Morgan have their international headquarters in London, creating thousands of jobs not just at those banks but at law firms, accountants and other services that support them.
Several banks have leased property space in European cities in preparation for moving operations out of the UK after Brexit. Some doubt there will be a large exodus of bankers but Goldman's boss, Lloyd Blankfein, caused unease when he tweeted in October that he liked Frankfurt and would be spending more time there.