Alexander Bueso Sharecast | 03 Aug, 2017
12:00

- Updated: 13:09
BoE keeps rates unchanged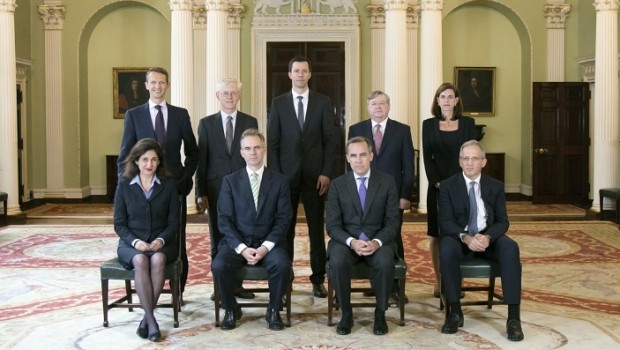 Rate-setters at the Bank of England kept all their main policy settings unchanged on Thursday, as expected.
The Monetary Policy Committee decided to hold Bank Rate steady at 0.25% and the size of the asset purchase facility at £435bn with the corporate bond purchase scheme still at £10bn.
The decision on the central bank's main policy rate was taken by a vote of six members of the MPC in favour while two of their peers voted for an immediate hike, also as expected.
Economists had for the most part expected no change in policy from the Old Lady on Threadneedle Street, but remarks from Governor Mark Carney and chief economist Andrew Haldane since the previous meeting of the Monetary Policy Committee appeared to flag much increased concerns regarding the then current overshoot in CPI inflation.
However, since the last MPC meeting the Prudential Regulation Authority had asked lenders to apply credit rules more prudently.
In parallel, the Financial Policy Committee had hiked lenders' counter-cyclical capital buffers from 0% to 0.5%, forecasting a further increase to 1.0% before the year was out.
The MPC also reduced its warning level on the risks facing the UK financial system from "elevated" to "standard".
On a related note, during his press conference following Thursday's policy announcement Carney downplayed talk of excessive consumer lending. He also indicated that the drop in Sterling was the sole reason for the overshoot in CPI.
Commenting on the MPC's decision, Paul Hollingsworth at Capital Economics said: "clearly the majority of the MPC are in no rush to raise interest rates.
"[...] Nonetheless, the minutes suggested that markets may have gone too far in expecting rates to remain on hold until around Q3 2018 – indicating that if the economy evolves in line with the MPC's latest forecasts, then policy would need to be tightened by a "somewhat greater extent" than currently priced in."
For their part, economists at Barclays said: "we believe the MPC is leaning somewhat more on the dovish side in August after surprising with some hawkish statements by MPC members previously. In our view, this is now much more in line with underlying data and reduces the risks of a early take-off in the Bank rate despite the Bank still being willing to maintain an upwards slope in rate expectations."