BoE expects gradual and limited policy tightening over medium-term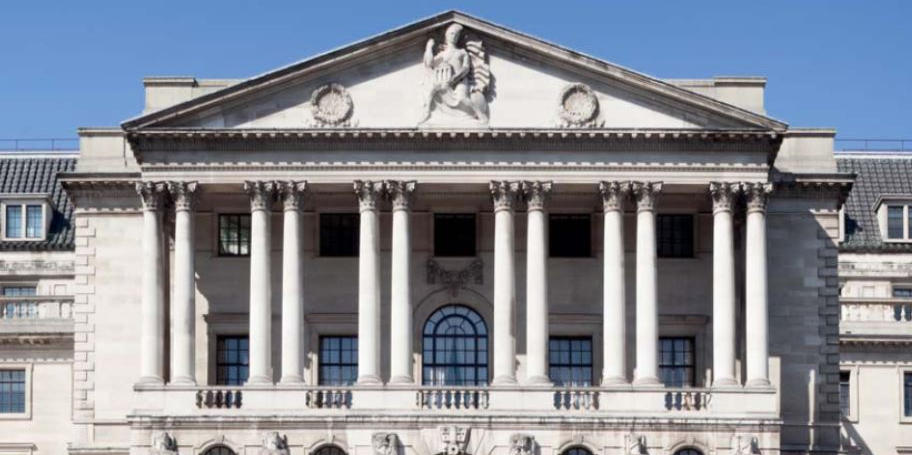 The Bank of England kept policy on hold by a unanimous vote as had been widely-anticipated given previous guidance for a very gradual pace of tightening over the medium-term.
By a margin of 9-0 the Monetary Policy Committee decided to hold Bank Rate at 0.50% and the size of its Asset Purchase Facility at £435bn.
Critically, the impact on prices from past weakness in Sterling was expected to fade over the three-year forecast horizon, with CPI returning from around 3.0% at present back towards the MPC's target of 2.0%, the BoE said in a statement.
Nevertheless, while Brexit continued to be the most pressing concern for policymakers at the Old Lady on Threadneedle Street, the "steady erosion" of slack in the economy continued to be a key consideration as well.
"Developments regarding the United Kingdom's withdrawal from the European Union – and in particular the reaction of households, businesses and asset prices to them – remain the most significant influence on, and source of uncertainty about, the economic outlook.
"The Committee noted the progress in the Article 50 negotiations between the United Kingdom and the European Union. In such exceptional circumstances, the MPC's remit specifies that the Committee must balance any trade-off between the speed at which it intends to return inflation sustainably to the target and the support that monetary policy provides to jobs and activity.
"[...] The steady erosion of slack over the past year or so has reduced the degree to which it is appropriate for the MPC to accommodate an extended period of inflation above the target."
Regarding the outlook for rates, the BoE stuck to the view expressed on prior ocassions.
"The Committee remains of the view that, were the economy to follow the path expected in the November Inflation Report, further modest increases in Bank Rate would be warranted over the next few years, in order to return inflation sustainably to the target. Any future increases in Bank Rate are expected to be at a gradual pace and to a limited extent."
Commenting on the decision, Samuel Tombs, chief UK economist at Pantheon Macroeconomics said: "On balance, the Committee sounds like it is in no rush to follow up last month's rate rise soon. The softening of the fiscal plans and the positive news on Brexit talks might encourage the more hawkish members to seek higher rates as soon as February. But with wage growth still anaemic, the trend in employment growth weakening and the housing market wobbling, we continue to think that a majority to raise rates again won't emerge until November 2018, three months later than markets current expect."