Barnier gives UK two weeks to clarify 'Brexit bill' position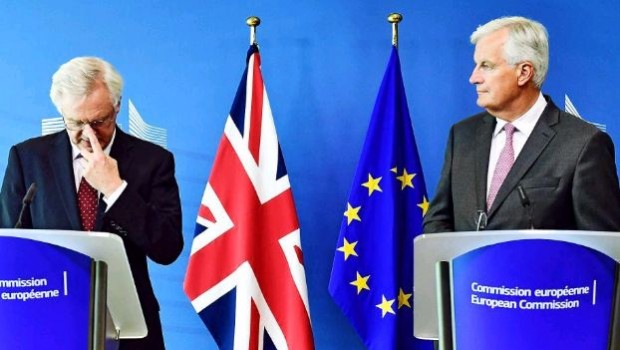 Brexit negotiations have seen "some progress" in the latest round of talks, but according to chief EU negotiator Michel Barnier, the UK has only two weeks left to agree to a financial settlement.
Barnier met with UK Brexit secretary David Davis over the past week for further talks on Britain's financial obligations, citizens' rights and the Irish border.
Both sides were due to start talks on trade in December, but Barnier said the negotiations could not progress until the UK made up its mind on what it was prepared to pay as part of any financial settlement.
When asked whether Britain only had two weeks left to clarify its position, Barnier responded affirmatively.
"This is absolutely vital if we are to achieve sufficient progress in December," he said. "It is just a matter of settling accounts, as in any separation."
Although he added that there had been some progress during the talks, "only sufficient progress" on the three main issues would allow the next phase to begin.
For his part, Davis spoke of a "consolidation" of the progress made during his meetings with Barnier.
"We have been clear with the EU that we are willing to engage in discussions in a flexible and constructive way to reach the progress needed," Davis said.
The final figure sought by the EU was still not clear, with some reports suggesting it could be as high as £60bn.
European leaders were scheduled to convene for a summit on 14 December to decide whether sufficient progress had been made to justify moving on to the second phase of talks.