Bank of England finds labour shortages and weaker spending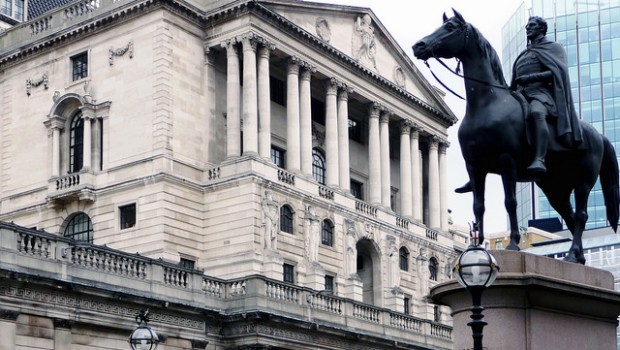 Labour shortages increased while spending by consumers and businesses weakened in the fourth quarter, the Bank of England reported.
The BoE said businesses found it harder to recruit workers and that this trend was affecting more sectors and skill levels. Unskilled jobs were easier to fill but employers of seasonal workers faced greater difficulty in the three months to late November.
Businesses told the BoE's agents that workers in horticulture and agriculture were less likely to travel to the UK from the EU due to uncertainty over Brexit and the reduced value of sterling earnings after the pound's fall against the euro and other currencies.
Retail sales growth slowed due to squeezed real incomes while shoppers also appeared to defer purchases until Black Friday, which was the last weekend of November. In consumer services, sales growth was steady but spending on extra "ancillary" items softened.
Business spending on services was moderate as some companies cut back on marketing, travel and hospitality in response to a more challenging environment, the BoE said. Demand for IT services held up as companies kept up with new technology and sought to cut operating costs.
The survey suggests Brexit is affecting most sections of the economy with results ranging from worker shortages to reduced confidence and weaker spending power. Some parts of the economy appeared to benefit from Brexit, for example manufacturing and firms advising foreign buyers on buying UK assets made cheaper by the pound's fall.
Pay growth increased but moderately. Agents reported contacts expecting pay to rise by between 2.5% and 3.5% over the next year – up from 2% to 3% in 2017. The BoE based its quarter-point interest rate rise in November partly on expectations that wages would rise faster, though some rate setters doubted the increases would materialise.
A survey of 2,500 decision makers showed companies expect weaker sales and employment growth in 2018 with Brexit reducing sales in 2020.
Investment plans were muted as some manufacturers deferred or cut back spending due to uncertainty about trading with the EU. Some contacts were diverting investment overseas.