Fast-growing fast-fashion firm Quiz floats on AIM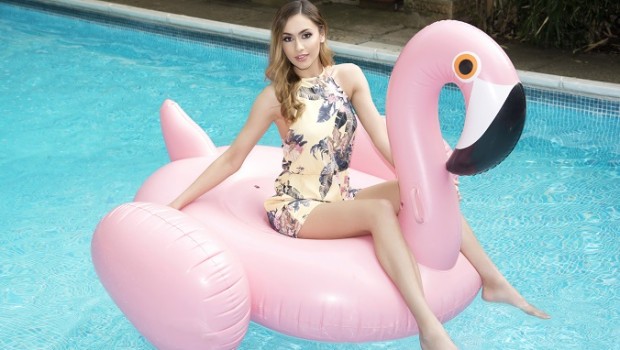 Scottish 'fast fashion' retailer Quiz Group has announced retail guru Peter Cowgill as its new chairman ahead of a planned float on AIM, looking to capitalise on the popularity among investors for the likes of Asos and Boohoo.
Flying in the face of the tough economic conditions that have led to UK retail industry sales declining most months so far this year, Quiz's past two months have generated like-for-like sales growth of 16%.
The company was founded in Glasgow in 1993 and in the last three years has grown adjusted operating profits 31% to £10.3m on annual sales up 21% over the same period to £90m from over 300 standalone stores, concessions, franchise stores, wholesale partners and international online partners across 19 countries.
The company will bring its self-acclaimed "distinctive omni-channel and international brand" -- reinforced by celebrity brand ambassadors including Love Island's Olivia Buckland and TOWIE's Danielle Armstrong -- to London's junior market, with City chatter indicating a valuation of around £200m.
Cowgill, boss of fast growing sports and fashion retailer JD Sports, will join the company in a non-executive role as part of the flotation.
He said: "I am delighted to be joining QUIZ at this exciting time. QUIZ is a dynamic company with a fantastic product offering and proven routes to market. The Group is ideally placed to capitalise on a wide range of growth opportunities, particularly online, where the brand has experienced very strong growth."
Founder and current chief executive Tarak Ramzan, whose vision extends to opening up to 20 stores in the UK, said he was confident that the float "will help enable the brand to achieve its exciting global potential".
"Fast fashion is in Quiz's DNA and our 'just in time' model ensures that we are always responding in real time to new trends as they emerge. This enables Quiz to always offer fantastic value and quality products that make fashion forward females feel glamorous and stand out from the crowd."
His 24-month growth plan entails the opening of international websites and standalone stores at locations such as Spain, Cyprus, USA, Australia and Central America.
The company's style is reminiscent of the international online shopping group Asos, whose shares have rocketed from £4 to £60 over the last 10 years, and Boohoo.com, which has tripled in value since it floated in 2014.