In-video ad developer Mirriad plots AIM float, backed by IP Group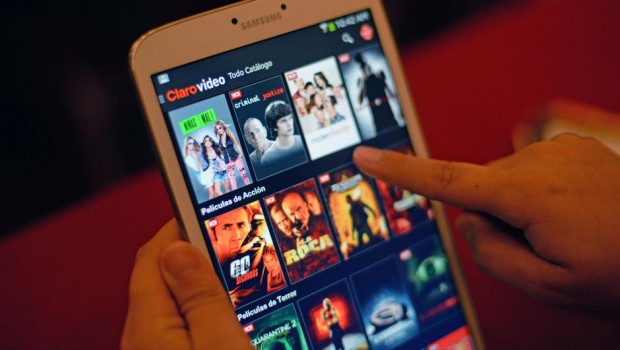 Mirriad Advertising, a video technology company backed by IP Group plans to float on London's AIM with a £26.2m fundraising to speed its expansion.
Mirriad has appointed broker and nominated adviser Numis to conditionally place of 4.3m new ordinary shares at a price of 62p per share to institutional and other investors and plans to complete the initial public offer and join he junior market on 19 December.
With these new shares, Mirriad will have a total of 101.9m shares in issue and a market capitalisation at the placing price of approximately £63.2m.
IP Group has committed £3.7m to the placing, following which it will own 27.7m shares in Mirriad, a stake of 27.2% valued at £17.2m.
Mirriad's prime focus is the development of native in-video advertising, with its IP-protected Marketplace technology able to insert branded products and signage into existing video content as ad units. Its NIVA technology enables brands and advertisers to plan and run multi-title campaigns across TV, online and on mobile.
For calendar 2016, the company reported revenue of just £0.7m, gross profit of £0.6m and an operating loss of £7.3m. Since being founded seven years ago, more than £35m has been invested in the technology, with IP Group's IP2IPO arm leading the formation of a new company structure in 2015 alongside a £10.2m equity funding round.
Mirriad, which is chaired by former EMI boss Roger Faxon, built up a blue-chip customer base in each of its key market and claims to have a first-mover advantage poised to exploit a large and growing content monetisation market.
A key distribution agreement has been inked with Alibaba-owned Youku, a Chinese equivalent of YouTube, with on average 900m video views per day. Youku signed an exclusive distribution deal in China with Mirriad in 2016 and has begun deploying Mirriad's ''Marketplace'' platform with a view to making NIVA a major component of its content monetization strategy and potentially displacing a significant proportion of pre-roll advertising. Other agreements are with Globosat in Brazil and Univision, North America's largest broadcasting group serving Hispanic audiences.
Chief executive Mark Popkiewicz, a former BBC ventures executive, said: "We are delighted to announce the pricing of Mirriad's imminent admission to AIM. This is an important milestone for the Group. Our proprietary technology, blue-chip customer relationships and operational momentum ensures we are ideally-placed to grow rapidly and drive returns for all stakeholders."
IP Group's head of technology, Dr Mark Reilly, said: "Our involvement with Mirriad is a great example of the value that IP Group can add to innovative technology companies, contributing business building expertise and practical support. We are very pleased to see the company reach this milestone having supported its growth in recent years."