Beeks seeks trading places on AIM to accelerate growth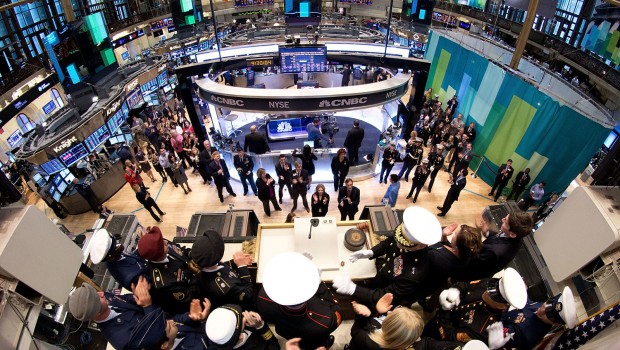 Profitable fintech operator Beeks Financial Cloud Group is expecting to raise £7m when it floats on London's AIM junior market at the end of this month.
Beeks, which was founded in 2010 and is being brought to market by nominated adviser and broker Cenkos, provides computing and connectivity services for automated trading in futures and forex financial products.
By no means a cockamamie-cigar-smoke AIM hopeful, the company's expected market capitalisation of £24.5m is predicated on a robust business that has delivered revenue growth since 2014 and generated an operating profit in each financial year since birth.
For the year to 30 June 2017, Beeks recorded revenue of £4.0m, up 48% from the £2.7m a year earlier, primarily driven by institutional client wins and additional upselling to existing clients.
Having moved its head office and network operations centre in the UK, after being founded with a single site in New Jersey in the USA, Beeks has developed a technology platform specifically designed for latency-sensitive automated trading environments and provides on-demand low-latency computing resources to clients through direct connectivity to various global financial exchanges.
Clients include approximately 165 financial institutions and over 6,000 direct/indirect virtual private server clients worldwide, with more than 30 forex brokers using the Beeks platform as a 'white label' product for their own clients.
Gordon McArthur, founder and chief executive, has so far grown the business organically and through two acquisitions so far.
"We believe there is a clear opportunity to accelerate this growth with additional funding and see the capital markets as an obvious choice, given the nature of our business. I am excited about the prospects that lie ahead."
He said as a leading technology provider in automated trading in forex and futures, Beeks was operating in a growing niche market.
"By accessing our cloud-based platform, which has direct connections to major trading centres around the world, our customers are able to trade quickly and at a fraction of the cost of building their own capability."
The Beeks platform uses a cloud computing model, which enables clients to access and manage the trading services they need via the internet on month to month commitments. Clients use an on-demand or 'pay for what you use' model which provides low latency trading capability on a large scale and is quicker and cheaper than building their own bespoke physical server platform and obtaining network connectivity themselves, which could take several weeks by which time the client's trading advantage could be obsolete.