US open: Stocks start higher after bumper February jobs report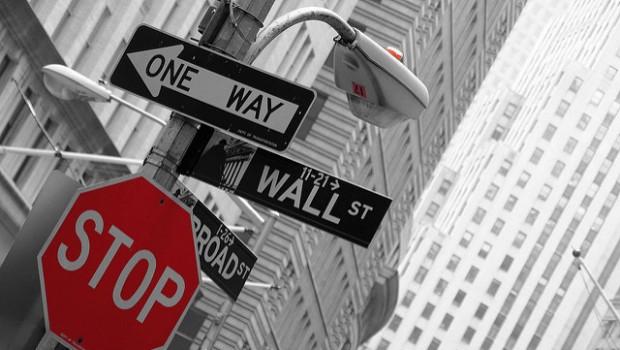 Wall Street opened in the green on Friday, after the latest non-farm payrolls report showed that the US added more jobs in February than it had in the last 18 months.
At 1520 GMT, the Dow Jones Industrial Average was up 0.87%, with the S&P 500 and Nasdaq pushing ahead 0.90% and 0.97%, respectively.
Strikingly, the Philadelphia Stock Exchange's Semiconductor Index was ahead by 4.36%.
In another boost to sentiment, overnight it emerged that Donald Trump has agreed to meet with Kim Jong Un by May for talks about its nuclear weapons, something North Korea has been seeking with an American president for more than 20 years.
James Hughes, chief market analyst at AxiTrader, said, "This was announced just after the President announced the tariffs he is imposing, which do give exemption to Canada and Mexico, which was rumoured. There are still negotiations over the tariffs and other possible exemptions, so as normal everything is still pretty unclear.
"I'm surprised we haven't seen more of a market reaction to the North Korean story, with stocks finishing higher but without any real clear direction. This could well have been offset by the tariff news as the announcement has bought widespread condemnation from all quarters. The feeling is that, with the President looking to shift on tariffs if nations produce reciprocal tax changes, there could be a lot on uncertainty as to how well this will work, and with talks of retaliatory tariffs from Europe this could get uglier. Paul Ryan has been one of the most vocal about his condemnation of the tariff plan, someone who usually keeps his condemnation to himself for the sake of the party," he added.
On the economic data front, the US economy added 313,000 new jobs during February, the biggest gain in a year and a half.
Following on from big job gains in January and December, February's hiring increase blew past analysts' expectations for an increase of 222,000, but despite the massive uptick in hiring, wage growth was unable to keep up as average hourly pay rose by just 0.1% month-on-month and the 12-month increase in pay slipped to 2.6% from January's downwardly revised figure of 2.8%.
However, the strong report meant that the Federal Reserve would almost certainly raise interest rates when senior officials meet later in March.
"With the US economy at virtually full employment, the fear is higher wages will continue to drive inflation, forcing the US Fed to hike interest rates faster and higher than Wall Street would like," said James Ingram, an investment manager at MB Capital.
"An interest rate hike in March from the US Fed must now be all but nailed on," he added.
Perhaps, but with implications in the opposite direction, on Friday evening Chicago Fed chief Charles Evans told Bloomberg TV that inflation at 2.5% could be compatible with a 'symmetric' target for price stability.
The US unemployment rate was unchanged at a 17-year low of 4.1%.
In corporate news, Big Lots was 12.40% lower after the retailer posted its fourth-quarter earnings.