US open: Stocks pause at record highs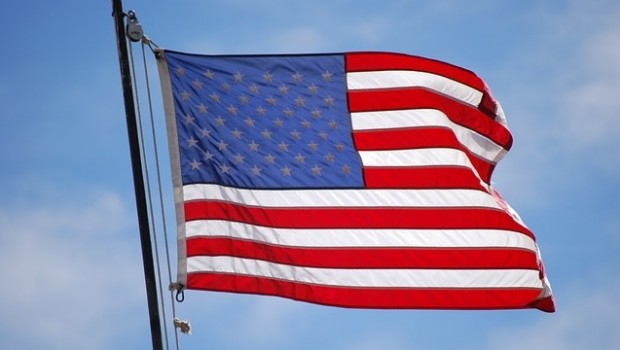 Wall Street was trading on a mixed note in the early going on Monday, albeit after record closes during the previous session with sentiment underpinned by optimism over Trump's tax plans as investors look ahead to more earnings releases.
At 1501 BST, the Dow Jones Industrial Average was ahead by 0.08% or 18.78 points to 23,347.41, alongside a dip of 0.02% or 0.39 points to 2,574.82 for the S&P 500 while the Nasdaq Composite was off by 0.25% or 16.66 points to 6,612.70.
Craig Erlam, senior market analyst at Oanda, said: "sentiment remains very positive as we head into a key week for corporate earnings.
"With 185 S&P 500 companies due to report on the third quarter this week, earnings will naturally be a key factor when it comes to the sustainability of the stock market rally. Global risk appetite remains strong though and investors are becoming increasingly optimistic about the economic outlook. Add tailwinds such as US tax reform into the mix and despite lingering geopolitical and political risks, the rally may have some way to go yet."
There was little in the way of fresh economic data to be had aside from the Federal Reserve bank of Chicago's national activity index.
The three-month moving average for the gauge was steady in September at a reading of -0.16.
On the corporate front, disk-drive manufacturer Seagate Technology was in the headlines, with shares up 9% after company published adjuster earnings per share of 96 cents for its fiscal first quarter (consensus: 86 cents).
The company's shares were nevertheless still nursing significant losses for the year-to-date.
Netflix on the other hand was a drag on markets after unveiling plans to issue $1.6bn of senior debt to fund its content acquisition goals.
Celgene was one of the top fallers after abandoning three clinical trials for its GED-0301 therapy for Crohn's disease.
In parallel, stock in CarMax was slightly lower after telling investors it would add 2,000 staff before the year was out.
Elsewhere, electric car maker Tesla was in the black following a report it has reached an agreement to set up its own manufacturing facility in Shanghai.
Cisco Systems was also in focus after a Bloomberg report that the company was close to buying software company BroadSoft.
There are no speeches due from Fed officials on Monday.
Dow Jones - Risers
Nike Inc. (NKE) $53.91 1.60%
Home Depot Inc. (HD) $165.55 1.30%
American Express Co. (AXP) $92.97 0.96%
Merck & Co. Inc. (MRK) $64.34 0.72%
Wal-Mart Stores Inc. (WMT) $88.01 0.65%
Johnson & Johnson (JNJ) $143.21 0.57%
Pfizer Inc. (PFE) $36.60 0.49%
Intel Corp. (INTC) $40.60 0.43%
Cisco Systems Inc. (CSCO) $34.40 0.43%
Exxon Mobil Corp. (XOM) $83.42 0.37%
Dow Jones - Fallers
General Electric Co. (GE) $22.94 -3.73%
Procter & Gamble Co. (PG) $87.79 -0.52%
McDonald's Corp. (MCD) $165.51 -0.48%
Walt Disney Co. (DIS) $98.97 -0.43%
Goldman Sachs Group Inc. (GS) $243.81 -0.37%
Unitedhealth Group Inc. (UNH) $206.92 -0.27%
International Business Machines Corp. (IBM) $161.68 -0.24%
Boeing Co. (BA) $264.17 -0.22%
Visa Inc. (V) $107.35 -0.19%
Caterpillar Inc. (CAT) $131.27 -0.07%
S&P 500 - Risers
Seagate Technology Plc (STX) $38.27 9.53%
VF Corp. (VFC) $71.19 7.25%
DaVita Inc (DVA) $61.53 3.66%
PVH Corp. (PVH) $132.79 3.49%
L Brands Inc (LB) $45.17 3.25%
First Solar Inc. (FSLR) $49.06 2.79%
Signet Jewelers Ltd (SIG) $67.69 2.62%
Dr Pepper Snapple Group Inc. (DPS) $91.28 2.53%
Kansas City Southern (KSU) $107.35 2.05%
Western Digital Corp. (WDC) $88.18 2.04%
S&P 500 - Fallers
Hasbro Inc (HAS) $90.35 -7.98%
Mattel Inc. (MAT) $15.21 -4.76%
Hartford Financial Services Group Inc. (HIG) $54.12 -4.20%
General Electric Co. (GE) $22.94 -3.73%
Mallinckrodt Plc Ordinary Shares (MNK) $31.31 -3.42%
State Street Corp. (STT) $95.80 -3.35%
Biogen Inc (BIIB) $330.13 -2.36%
Spectra Energy Corp. (SE) $15.90 -2.22%
United Rentals Inc. (URI) $141.89 -1.74%
Endo International Plc (ENDP) $7.59 -1.68%
Nasdaq 100 - Risers
Seagate Technology Plc (STX) $38.27 9.53%
Western Digital Corp. (WDC) $88.18 2.04%
T-Mobile Us, Inc. (TMUS) $61.61 1.90%
Intuitive Surgical Inc. (ISRG) $376.08 1.76%
Automatic Data Processing Inc. (ADP) $117.57 1.41%
Dollar Tree Inc (DLTR) $93.47 1.19%
Celgene Corp. (CELG) $122.66 1.10%
QUALCOMM Inc. (QCOM) $52.59 1.10%
Wynn Resorts Ltd. (WYNN) $145.98 1.07%
Hologic Inc. (HOLX) $37.36 0.95%
Nasdaq 100 - Fallers
Hasbro Inc (HAS) $90.35 -7.98%
Mattel Inc. (MAT) $15.21 -4.76%
Biogen Inc (BIIB) $330.13 -2.36%
Mercadolibre Inc. (MELI) $231.27 -1.89%
Biomarin Pharmaceutical Inc. (BMRN) $86.32 -1.63%
Discovery Communications Inc. Class C (DISCK) $18.97 -1.53%
Discovery Communications Inc. Class A (DISCA) $19.99 -1.48%
Alexion Pharmaceuticals Inc. (ALXN) $136.99 -1.46%
Adobe Systems Inc. (ADBE) $173.49 -1.22%
Liberty Global plc Series C (LBTYK) $30.35 -1.08%