US open: Stocks little changed as investors mull French election, Mnuchin comments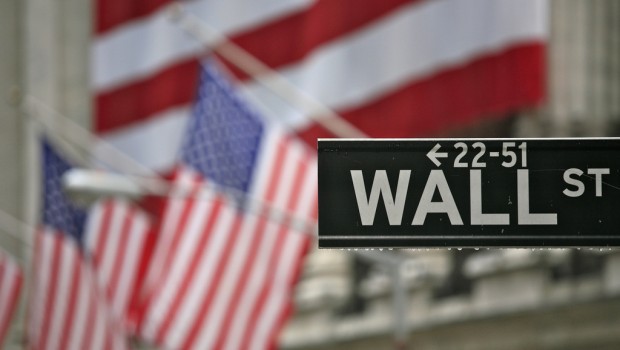 US stocks were little changed on Friday as concerns about the French presidential election weighed on investors, while they also digested comments from Treasury Secretary Steven Mnuchin that the Trump administration is close to bringing forward major tax reform.
At 1556 BST, Dow Jones Industrial Average was flat at 20,570.63, the S&P 500 was down 0.17% to 2,351.77, and the Nasdaq fell 0.12% to 5,909.43.
Meanwhile, West Texas Intermediate was down 0.87% to $50.27 per barrel and Brent crude fell 0.62% to $52.66.
In currency markets, the dollar fell rose 0.18% against the pound to 0.7818 and was up 0.26% to 0.9355, but fell 0.25% versus the yen to 109.05.
Speaking at the Institute of International Finance Washington Policy Summit, Mnuchin said the White House will unveil a plan "very soon", adding that he hoped passing a tax overhaul will not "take till the end of the year".
Michael Hewson, chief markets analyst at CMC Markets, said that investors should "do well to remember that a plan is a long way from a policy, and implementation is likely to face significant scrutiny in both the Senate and Congress, something that surprisingly markets would appear to be underestimating, particularly since US politics is rarely that simple".
More broadly, investors were digesting events in Paris late on Thursday, after a police officer was killed and two others injured in a shooting on the Champs-Élysées that was later claimed by so-called Islamic State.
It transpired that the gunman - who was shot dead as he tried to flee the scene - had been under preliminary investigation for terrorism but had been let go due to a lack of evidence.
The shooting comes as the French head to the polls on Sunday for the first round of voting. Centrist, europhile Emmanuel Macron is expected to make it to the run-off on 7 May with far-right, eurosceptic Marine Le Pen and be the eventual victor, however polls have been narrowing for the top four candidates and there is about a third of voters who are still undecided.
Jasper Lawler, senior market analyst at London Capital Group, said: "The latest polls showing Emmanuel Macron keeping his lead has kept French election nerves at bay. The sense that Marine Le Pen's success will end at the second round in May dissuaded investors from panicking about any impact the shooting of a policeman in Paris could have on the first round of voting on Sunday."
On news of the shooting, US president Donald Trump tweeted that "France will not take much more of this" and that it "will have a big effect on the presidential election".
There could be some gains for US stocks later in the session as earnings season continues.
General Electric fell 1.06% despite beating first quarter revenue and earnings forecasts, while Honeywell International gained 3.22% after it reported a higher-than-expected quarterly profit, boosted by aerospace and energy sales.
Schlumberger dropped 2.72% after it returned to revenue growth but continues to be weighed by its Latin American business.
Toy maker Mattel tumbled 10.39% after its quarterly results late on Thursday fell short of analysts' expectations, while Visa rose 0.64% after it posted better-than-expected second-quarter results late on Thursday.
On the data front, Markit's flash purchasing managers index dropped to 52.7 in April from 53.2 in March. The services gauge fell to 52.5 from 52.8.
A reading above 50 indicates that respondents believe business conditions are improving.
Separately, data showed that sales of US existing home sales rose more than expected in March, to their highest pace in more than 10 years.
Sales were up 4.4% to a seasonally-adjusted annual rate of 5.71m from a downward revised 5.4m in February. March's sales pace is 5.9% above a year ago and surpasses January as the strongest month of sales since February 2007. Economists had been expecting a rate of 5.63m.
Later on, Minneapolis Federal Reserve president Neel Kashkari will speak on a panel discussion and Fed vice chairman Stanley Fischer will be interviewed on CNBC between 1600 and 1630 BST.